Anlin Windows
Anlin is the only major High Performance Vinyl Window and Door manufacturer that uses automation and robotics to assemble it's High Performance Glass. It encompasses the Platinum Elite Spacer system- exclusive to Anlin, the Argon Gas is flooded not gravity filled. (Anlin Plant Tour Video) Window Solutions features three Anlin Window lines- Coronado, Catalina and Panoramic, PDF's from Anlin website.
Please review these product lines on this site. Window Solutions also features Anlin's Malibu Door line, please review the Malibu Door system which includes our Freedom+ door system for your four-legged family members. This system can be installed in any Anlin Malibu Door.
Contact Window Solutions or come visit our showroom in Lakeside, CA and see samples of Anlin Window Systems products. We look forward to seeing you!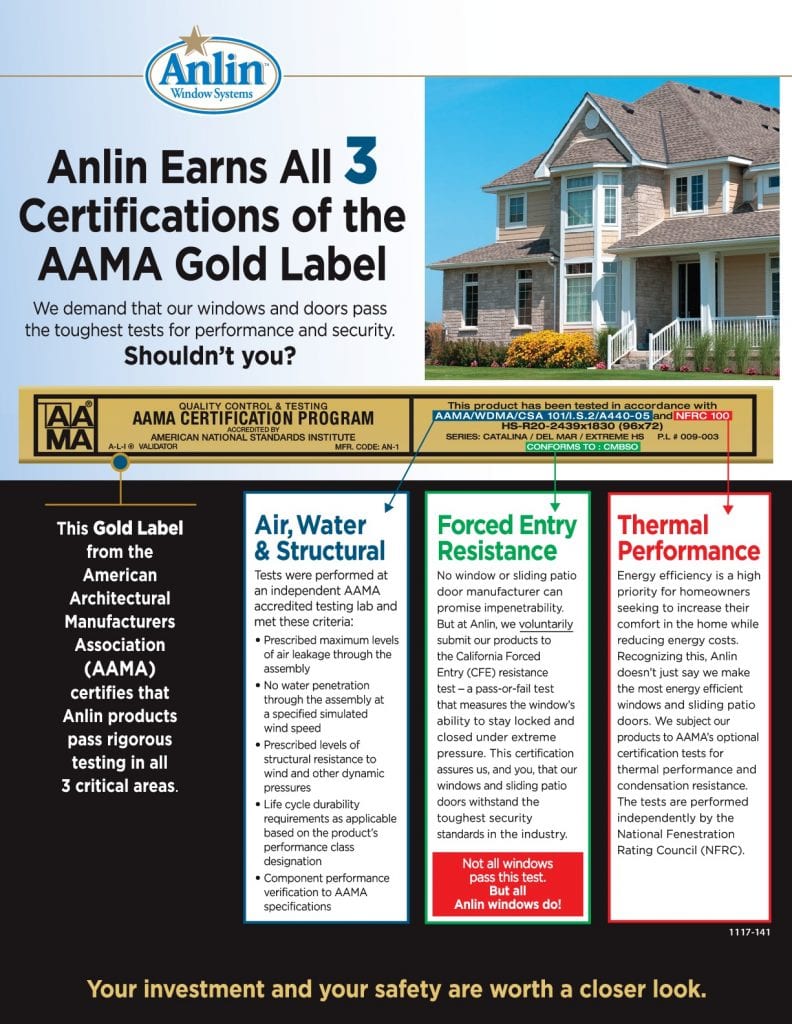 Anlin's Infinit-e Plus High Performance Glazing System
---
Anlin's Sound Suppression Technology – Reduce Exterior Noise
---
Anlin Factory Tour
---
Add Beauty and Value to Your Home with Anlin Windows