Replacement Windows Estimate By Size
---
Want an estimate without waiting for a home visit? Measure your windows* and send us the details for a free estimate based on your information! Select your package, window type, and provide the measurements for each variety of replacement you'd like an estimate for.
*Window Solutions will take exact measurements of your windows prior to your order.
Window Types
Use this guide to help you select your window type. Click on a window image for more information.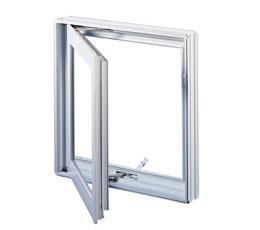 Casement
A casement window is hinged at the side and opens outward like a door. It looks like a picture window because unlike double hung or sliding windows, a casement window has no rail. Some casement windows are simply pushed open, but most have a hand crank. Screens are placed on the inside of the window, where they're more protected from the elements. If you're installing windows over a sink, countertop or appliance, a casement window with a crank can be the perfect solution.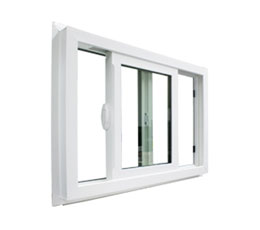 XO Sliding
Horizontal Slider windows open with the sash sliding left or right. XO windows have one fixed panel and one sliding panel. Some people find sliding windows easier and faster to open than crank-style awning or casement windows. Since they open and close without protruding, horizontal sliders are an excellent choice for rooms facing walkways, porches or patios. Horizontal sliders are a favorite for contemporary style homes and are also popular for satisfying bedroom egress requirements.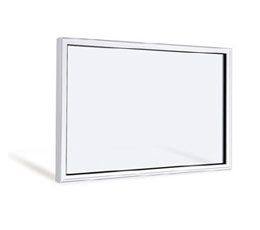 Picture
Picture windows are fixed windows that do not open. They are usually installed in difficult to reach places to let in light. For unobstructed views where ventilation is not a concern, picture windows are ideal. Picture windows create a portrait-like space on walls – hence the word 'picture' in their name. Picture windows are also a popular choice for letting in natural light without cold air in areas of a room that may be most susceptible to drafts.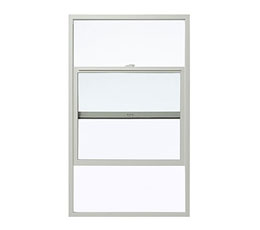 Single Hung
In the single hung window, the bottom sash moves up to open and allow in air flow. The top sash is fixed. Since it opens and closes without protuding, single-hung windows are an excellent choice for rooms facing walkways, porches or patios.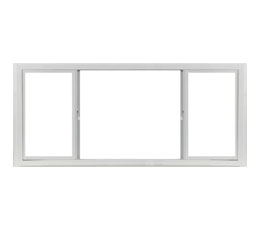 XOX Sliding
Horizontal sliding XOX windows have one fixed panel and 2 sliding panels.
Measuring
Measure your windows from drywall to drywall for both width and height: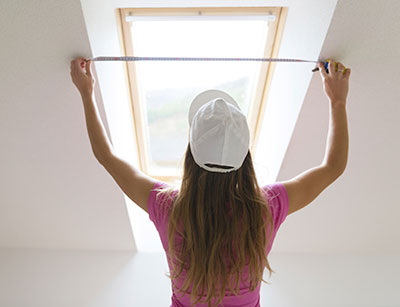 Option A
Quick Price Calculator
Enter the number of windows and doors you are looking to install to get a quick price range estimate.
Option B
Send Us Your Measurements
Enter details for all of your window sizes and variations to get an accurate quote for your replacement project.
Option C
5% Price Match Guarantee
Send or bring us any competitors quote and we will beat it by 5%. Valid on like-for-like products only.