Powerlink Grant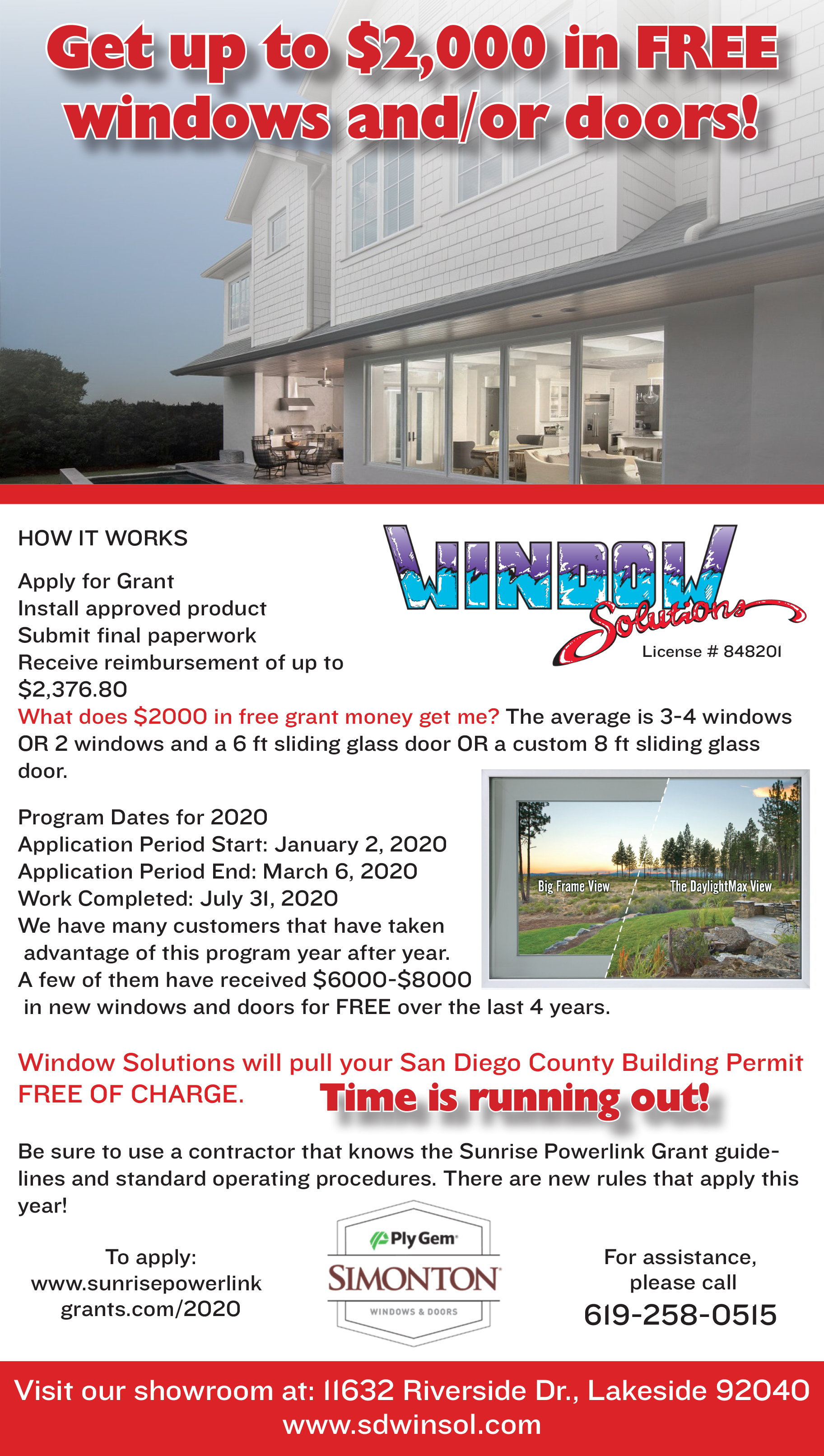 Sunrise Powerlink Grant Program
$2000 per year in FREE windows and/or doors!
LIMITED TIME OFFER
Window Solutions will pull your San Diego County Building Permit FREE OF CHARGE.
Be sure to use a contractor that knows the Sunrise Powerlink Grant guidelines and standard operating procedures. There are new rules that apply this year!
If you need assistance, please call a Sales Associate at (619) 258-0515
We have many customers that have taken advantage of this program year after year. A few of them have received $6000-$8000 in new windows and doors for FREE over the last 4 years.
What does $2000 in free grant money get me? The average is 4-5 windows OR 3 windows and a 6 ft sliding glass door OR a custom 8 ft sliding glass door.
CLICK HERE FOR MORE
INFORMATION AND APPLICATION
Defensible Space & Structure Hardening
Opens: 1/2/2020 9:00 AM
Closes: 3/1/2020 5:00 PM
Work Completion: 7/26/2020
Receipts Due: 7/31/2020