Doors
Window Solutions is the answer to all of your door needs.
We sell and install just Sliding Glass Doors, French Doors, and Multi-Panel Doors. They come in many different styles and sizes with a multitude of finishes and product type. Hardware options are available in the French doors.
Let one of our door experts help you select the option that is right for you.
A quality door together with our professional installation will give you years of worry free operation.
Doors are a product where the quality of the installation is evident for years. Our door installers take the time and have the proper tools and supplies to do a quality installation.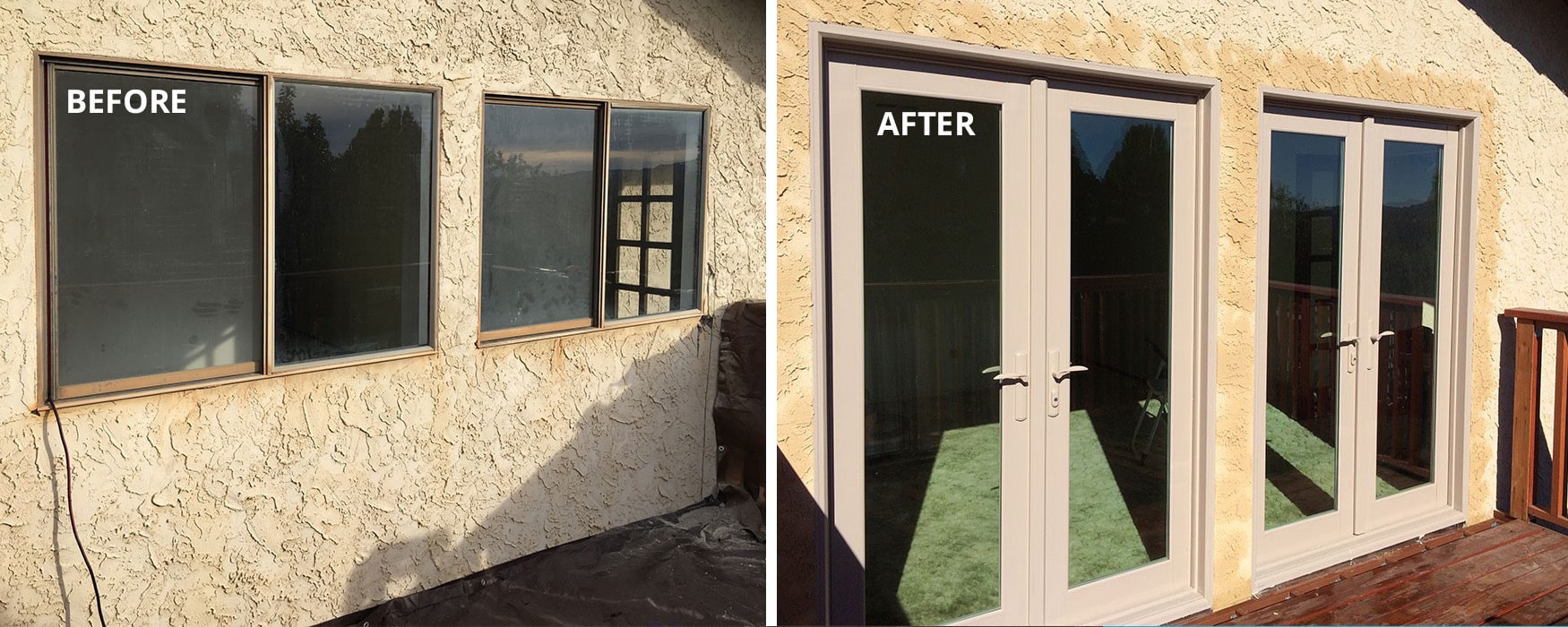 ---
Sliding Glass Doors
This is one of the most common types of patio door. They are available in many different sizes and panel configurations. They can be installed as retro fit or new construction. Available in aluminum, vinyl, fiberglass and wood there is sure to be one to fit your needs. All new sliding glass doors include a sliding screen door. We have many other options to choose from such as keyed entry, blinds between the glass, and custom pet doors built into the glass.
---
French Doors
French doors are a swinging door. They can have multiple swinging panels. They are also available with operable and no operable sidelights. They can be installed as retro fit or new construction application. We do interior French doors as well as exterior doors. You can choose from many frame styles, materials, and colors options. When you call or come to our showroom we help you find exactly what you are looking for.
---
Multi-Panel Doors
These are quickly becoming the door to have and great for opening up any room in your home. We have a number of quality manufactures to offer you. We sell and install multi-panel, bi-fold, stacking, and pocket doors for every environment. These are truly a door you need to talk with our door professionals about. With the number of options available you don't want to overlook anything.
These doors can be installed into existing structures, sometimes with only slight modifications needed.