Most people don't get replacement windows in Lakeside, CA more than once in their homes. That means that when you feel like the process might be heading your way, you may never have gone through with the project before. It's okay not to know everything. In fact, you're not alone in that at all. Here are some things you are going to want to consider when you are thinking about taking this project on for your home.
Plan To Spend Time On The Process
Before you start planning the replacement windows you want for your home, it's important that you plan to spend time on the process. You aren't going to go to the window store one time and come out with the windows you want the same day. This is a process and it's important that you take time to figure out just what you want so there are no regrets later on. If you don't have a lot of time on your hands right now, you might want to put the process off for a few days or even a week. You can also do a little bit at a time, as long as you are sure you have the amount of time you need to make the right decisions.
Set Up A Budget
You are going to want to have a budget in place before you figure out exactly what you can do as you move forward. It's wise to do some research so you can figure out just how much windows cost. You don't want to set a budget that is too low to actually afford anything you want for your home. Look into some of the details and then see how much money you have available for the process. If you feel like you want upgrades, pad the budget about the norm so you can get what you want from the project.
Consider Now And Later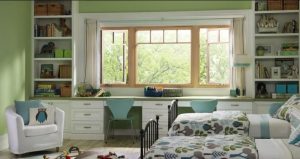 You are going to think about what windows you want in your home now, but it's important to think about the future of your home, too. While you might like a certain in-style color now, you might want to think about what the classics are that will still look good on the house in future years, even as styles change. You want your home to shine right away, but also in the coming years.
Save Time For Cleaning
The window installation process is not a clean one. It's a good idea to understand that you are going to have a mess after the installers leave. They will clean up the big things, but there is going to be dust everywhere that you might want to vacuum and wipe up. Don't clean the house before the installation begins—your work would go to waste. Instead, save time after the process is complete to go through the home thoroughly.
One of the best things you can do to get things in line is to set up a free consultation with professionals for replacement windows in Lakeside, CA. Get their advice and go from there.