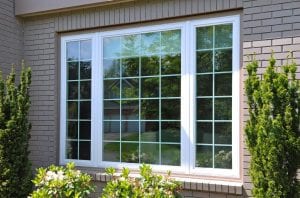 If you are looking for new Poway, CA windows, your number one goal is likely energy efficiency. While there are a lot of things you can prioritize in your new windows, it's smart to make energy efficiency your top concern. Having energy efficient windows is a good reason alone to replace older windows. If you are looking for efficiency, it only makes sense to go to Energy Star Qualified windows. 
Energy Star is an independent organization that tests and certifies the energy performance of a variety of products. You will see the label on washers and dryers, dishwashers, other appliances and, of course, windows. This organization sets the standard for efficiency across different regions of the country. 
You might wonder how it works because windows that work well for homes in the cold, Minnesota winters have to be different than windows that work well for homes in sunny California, right? That's correct. And Energy Star takes that into consideration. Windows that are sold in your region only get the Energy Star label if they meet certain requirements in that particular region. The same goes for Minnesota and other regions of the country. When you see the Energy Star label, you know the window is efficient in the conditions right here in Poway. 
What Creates Energy Efficiency? 
How does Energy Star certify windows? The windows go through rigorous, individual testing, but there are ratings that are often used to help the process along as well. You will notice these ratings on window labels and even if the window is Energy Star labeled, it's nice to know what these terms mean. U-factor, for example, measures the heat flow that can get through a window. The window insulates better if it resists heat flow more. The lower the U-factor is, the better the window will perform. Visible Transmittance is another measurement you will want to pay attention to, whether you enjoy the sun or want to block it out. This measures how much light passes through a window. The higher the number, the more light gets through. And the Solar Heat Gain Coefficient judges how much radiation gets through the window from the sun. The lower the number, the less solar heat seeps through. 
Knowing your numbers is a good way to start looking at windows, but if you want efficiency, the first thing you will do is bypass any window that doesn't have the Energy Star label on it. Windows don't have to undergo testing from Energy Star, but when they do, they're not trying to hide anything, and they can enhance their status by showcasing their energy efficiency. 
Energy efficiency is important in new Poway, CA windows and the experts at Window Solutions hold efficiency in high regards as well. We're here to help you compare the differences, even between two windows that both have the Energy Star label. There are always going to be variances and it's out job to point them out. Give us a call at (619) 258-0515 or visit us and examine labels in our showroom at 613 W Main St. El Cajon, CA 92020.