Testimonials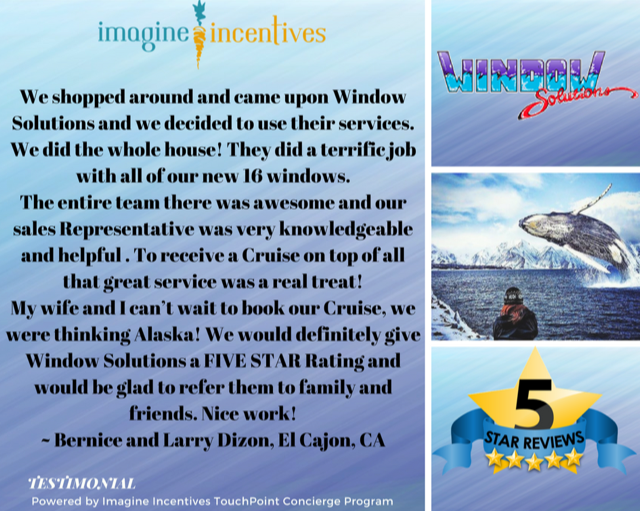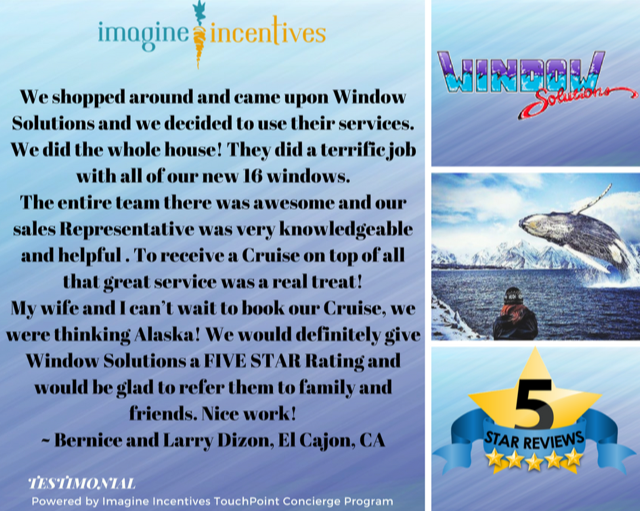 Jonathan.
I want to thank you for allowing Window Solutions to do this work for you.
We won't know until the previous afternoon ( the 14th ) as to what time our installers will arrive.  We will call in the afternoon to let you know how the routing is and the time.
As to furniture and blinds.  Yes, we will require clear working areas for the windows and patio door.  Usually the window blinds are easily removed by unclipping the top runner from the hold-down spring clips along the top bar.  It might take a little 'discovery' to get the first one down, but after that you should be able to move quickly.  The patio door is somewhat similar, but may be somewhat more awkward.  If there is any problem with the blinds, we wouldn't expect you to damage them trying to get them down.  Our guys can usually take care of them quickly, but it is not usually something that we want to obligate them to do.  It is also something that we wouldn't want to have to replace if we somehow manage to damage the blinds.  I am sure you can understand.
One final point is the rear patio wood deck.  The area immediately adjacent to the patio door bottom has some wood decking material that will need to be removed prior to the installation of the new vinyl door.  It would be best if you are able to remove the planks ( about the last four ).  After the install, our guys would be able to cut or notch the wood to fit around the new door frame and sill.  Leave some nails and they can reset the wood.
Again, I want thank you for having Window Solutions furnish and install the new vinyl windows and patio door for you.
Let me know if you have any further questions.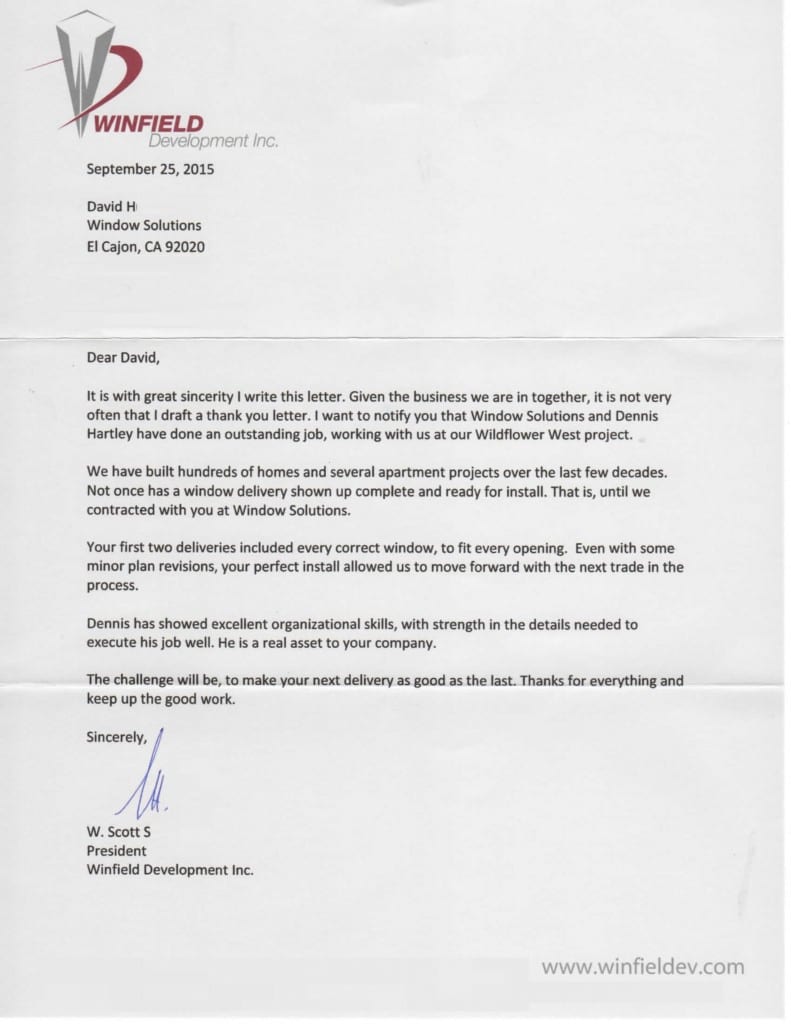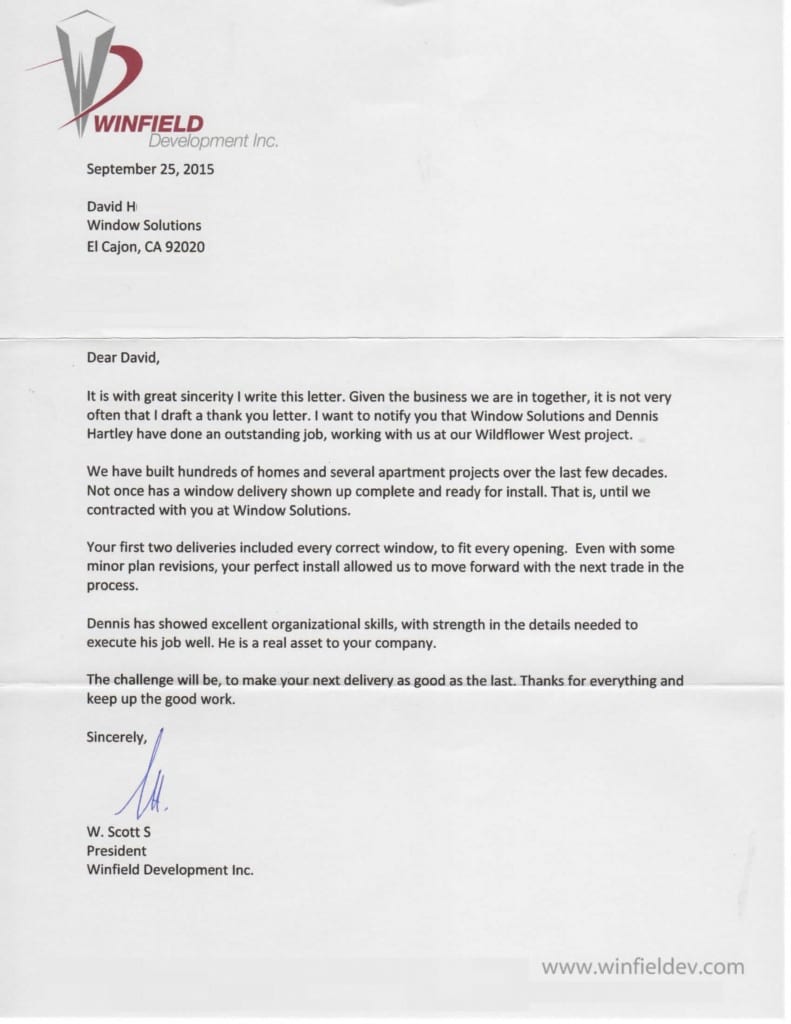 Dear David,
Our window project has been on going for about 3 weeks now (paper to site install) and wanted to tell you that all of your WINSOL team members have been STELLAR beyond our expectations.
Justin and his crew were the most dynamic install team we have dealt with in a long time.. From demo to windex on our new windows every team member was professional, knowledgable and courteous especially when this home owner had questions regarding his products.
On the sales side, AMY and her team made the PAPER side easy to understand, delivered on time meaning what was saidon Monday was the same on Friday. They were all committed to your goals as the preferred installer of glass products.
So please relay our profound THANK YOU to all for making our small house pretty, efficient and cool place to watch the grandchildren grow.
Sincerely,