Going through a major renovation project like getting replacement windows can be a stressful process. It can mean having people in your home and a bit of a mess in your rooms. If this is something that worries you, it can be important to know a bit about the process of installation and what you can expect. Here are some things that you want to remember when having an installation of replacement windows Lakeside, CA.
One of the misconceptions people have about the installation of replacement windows is that you will purchase the windows and a team will just come over and install the windows, but there are many important details that you want to know about before the process begins. This is why it can be crucial to find the right provider for these services. The right provider will ensure that you are aware of what you can expect and that you are sure about the different options you have. They will also make certain that you are happy with the results, which is important.
Window and door replacement companies also want you to remember to not leave the setting up until the morning of the installation. This is something very common that people do and it can delay the entire installation process. You do not want to have to do this when the installers have already arrived at your home.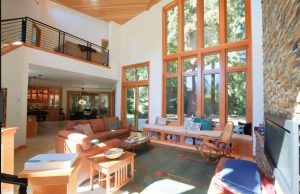 Clear the area where the installation will take place from anything fragile. Many times, people think it is enough to remove things from the walls, but that is not enough. During the installation, vibrations of the process can cause items to move and you do not want anything to fall and break. If you have items that are fragile, move them to another room for safekeeping.
You want to also leave a clear path to the window that will be replaced. You want to be sure the path is clear both on the outside and inside, since the installers need access to both. If you have furniture that can get in the way, remove it. If there are plants outside that can be a concern, be sure to trim these back to avoid delays.
It is also important to know that dust and debris can fall during the process of installing the windows. To avoid damaging anything, it can be a good idea to cover furniture before you start. A simple sheet is enough to protect the furniture from damage, so do keep that in mind.
When getting ready to have windows installed, it is crucial that you prepare the property for it. Do not leave the arrangements to the last minute, since you do not want to have the installers have to wait about while you do this. Remove anything that is fragile or that is in the way of the installers and be sure to lay down protection for your floors if that is a concern. If you are not sure what else to do to prepare, you can always contact the provider of the services. You can reach out to a provider of replacement windows Lakeside, CA like us. We are here to help you get your home ready for the installation. Give us a call right now or stop by one of our locations today for more information.