Your bedroom should feel like a retreat each and every time you enter it. If it doesn't, you've missed the mark somewhere between decorations and structural decisions. Don't worry, this can be fixed. First, though, the natural light and window placement need to be addressed, and then all other design choices will fall into place, easily.   
Most homeowners reading this article are likely surprised to learn that the very first step toward a successful master bedroom remodel is to address their Encinitas, CA windows. That's ok. Let's begin.   
The Right Windows = Added Calm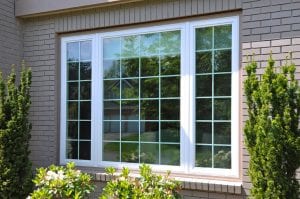 If your space isn't bright and airy during the middle of the day with the curtains pulled back, the windows are either too small or placed poorly. Or, both. Lacking natural light in a bedroom will never help the inhabitant feel fully at peace. Sure, many insist they need pitch-black darkness to sleep well at night. Scientifically speaking, this is advised. But, for a bedroom to feel like a retreat, there must be ample natural light. Small or too few windows will not provide this. Consider having new, larger windows professionally installed to allow in hotel-like lighting. Professionals can help you figure out the best placement, so you get the sunlight and views you desire.    
Window Treatments   
What homeowners choose as treatments to cover their windows plays a huge role in overall ambiance. Texture, contrast, privacy, and control over sunlight are all considerations homeowners need to keep in mind. Check out these suggestions:  
Romantic ambiance. Choose silk drapes to pair with woven shades.

 

Midcentury modern ambiance. Roller shades look great and come in a range of opacities. 

 

Farmhouse ambiance. White sheers hung high and layered over a woven reed roller shade looks like something out of a magazine. 

 

Traditional ambiance. White faux wood shutters at least two inches in width paired with curtains add depth to any bedroom. 

 
Color Ratio  
The well-known "60-30-10" color rule is important in all rooms of the home, especially the master bedroom. These numbers represent percentages of the main color in a room, the supporting color, and the accent color. Here's how it works:  
Main color, 60%. This color is what you see most when you enter the room. It's on the walls, the bedspread, and possibly the window treatments. 

 
Supporting color, 30%. This hue will be on mid-sized pieces like the bedside tables, a throw blanket and the decorative pillows, a chaise lounge, and lamps. 

 

Accent color, 10%. This color's job is to add depth and interest without being too noticeable. So, the accent color could be found on the curtain rods, picture frames, flower vases, smaller furniture pieces, one of the throw pillows, etc.

 
Remember, remodeling your master bedroom is about quality rest and relaxation, rejuvenating your spirit, and refueling your mind to return to tomorrow's obligations. Natural light and color balance will be the keys to your dream space.   
To get started, the experts here at Window Solutions would love to work with you. If your space is lacking in natural light or views, our quality Encinitas, CA windows can resolve that. Give us a call to set up an in-home consultation at (619) 285-0515 or (760) 741-0601. Our showroom is located at 613 W. Main Street, El Cajon, CA 92020. We look forward to working with you!