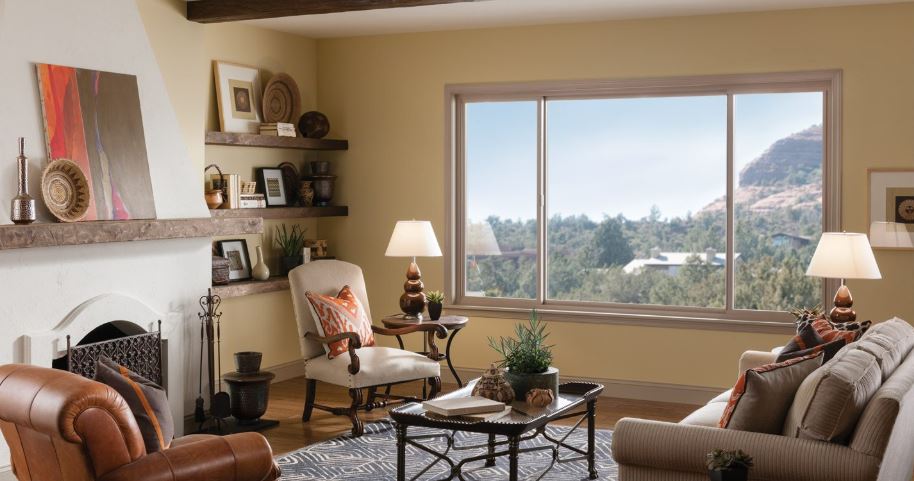 Window Solutions are one of the largest suppliers for many of the top manufactures of windows and doors. We offer a wide variety of brands to help you find what best fits your needs. Most dealers only sell one brand or manufacturer. We have earned top sales awards year after year from many of the best. By offering more than one brand we can help you find the best product to fit your style and budget. You may call us at (619) 258-0515 or reach us through our contact form here.
Client Reviews
Do you think that it is time to replace the doors and windows in your home? Choosing to have replacement doors and windows installed in your Carlsbad, CA home can be an important decision, and there are many different things that you need to consider when you are making this decision. It is a bit of an investment to have new windows and doors installed in your home, so it is best to take the time that is needed to make sure that you are choosing the right options.
At Window Solutions, we know that there are a number of products and services for you to choose from. We have worked hard to earn the reputation as being one of the leading providers of replacement windows and doors in the Carlsbad area, and we want to help you see why we have gained such a strong reputation. If you want to work with a contractor that you can trust, then we invite you to contact us right away.
Do You Need New Doors and Windows in Your Home?
Our experienced team at Window Solutions understand that every situation is different, which is why we will take the time required to talk with you about your goals and desires. We want to have a thorough knowledge of the situation in order to help you choose the right products for your home. These are some of the reasons why people commonly contact us for new windows and doors in their home:
New Construction: If you are building a new office or home, then one important decision is the type of windows and doors that will be installed in the new building. These products will impact the style and durability of your space, so make sure to choose the right windows and doors to match every need within your home.
Improving Energy Efficiency: Are you tired of paying high utility bills every month? There is no reason for you to pay the high bills because of drafty windows! Replacement windows can seal up your home and decrease the utilities, because the air conditioner won't need to run as frequently to maintain a comfortable temperature in your home.
Design and Style: A few simple upgrades can give your home a facelift, and you will love the appearance of the building after we are done. Let us help you choose the right style for your doors and windows, and you can use these design trends to shape the style of the rest of your home.
Repairs and Replacement: Sometimes things break, and Window Solutions can help you fix the problem. Wear and tear is normal on any home, especially if you have kids running around the house. Call us if anything is broken, and we can repair the problems right away.
Maintenance Reduction: Is your family tired of the ongoing maintenance required for old doors and windows? Older wood requires a lot of upkeep to refinish or repaint the frames. Consider replacing these old windows with new vinyl windows instead, and watch your maintenance list disappear.
Many of our customers can see the numerous benefits that are available from Carlsbad, CA replacement windows and doors, and they are anxious to make these upgrades to your home. If you are ready to experience these benefits for yourself, then you are welcome to contact us anytime.
Popular Products: Vinyl Windows
Many of our customers contact us asking about vinyl windows, because they have heard of the many benefits of these high quality, durable products. If you want to save money on the window installation and improve the long-term benefits of the windows, then vinyl might be the right solution that you are searching for.
Because vinyl is so cost effective, it's often an option that we suggest to our clients who are looking for a way to save money. You can save money initially, and these windows are also beneficial for long-term cost savings since they can help to decrease your utility bills. The energy efficiency of vinyl windows decrease energy usage within your home.
Customers love the fact that vinyl windows require minimal maintenance and the windows are built to be very durable. If you don't like repainting and re-staining old wooden window frames, then you should consider the option to upgrade the windows to vinyl instead.
Choosing the Right Carlsbad Window & Door Contractor
There are many options for you to choose from in Carlsbad, California, and it is important that you are selective about the contractor that you choose to work with. Selecting the right contractor can have a direct impact on the quality of service that you receive, and you deserve the very best!
Window Solutions has developed a great reputation as one of the leading contractors offering replacement windows and doors. We invite you to contact us for more information about our services: (619) 258-0515 or come visit us at 11632 Riverside Dr Lakeside, CA 92040.
Replacement Windows & Doors FAQs 
Should I Rely On Professionals For Window Installations?
It can be tempting to turn your window installation into a DIY project in hopes of saving a bit of cash. Unfortunately, handling the window installation for your home can lead to a laundry list of problems. While the job may sound like an ideal home improvement project, it can end up costing you more time, money and headaches than you were hoping. To help you get a better understanding of why the job is best suited for a professional, here's a short list of real-life problems that homeowners often face while attempting to install their own windows.
Which Are the Best Home Window Replacements?
As a homeowner, you know your house better than anyone else. When something changes within your home, you are the first to notice. You might first notice a slight draft in the room that seems to get larger as time goes by. You might also notice that you are cold in some rooms and hot in others. All of these little things add up to discomfort and an overall inefficiency that steals energy from your house. Learn more about the best home window replacements here.
Energy Efficiency of Vinyl Windows vs Other Window Materials?
The simple solution is to install energy efficient windows throughout your home and watch the bills drop. However, you may not be sure which window material is the right choice for you. Currently, vinyl windows are the most popular energy efficient windows on the market, but if you're still unsure, read on to see a side-by-side comparison of vinyl windows and other window materials.
Do you need a permit to change windows in California?
To comply with regulations, it is necessary to obtain a permit for window replacement, as per Section 1030 of the 2022 California Building Code and Section 310 of the 2022 California Residential Code.