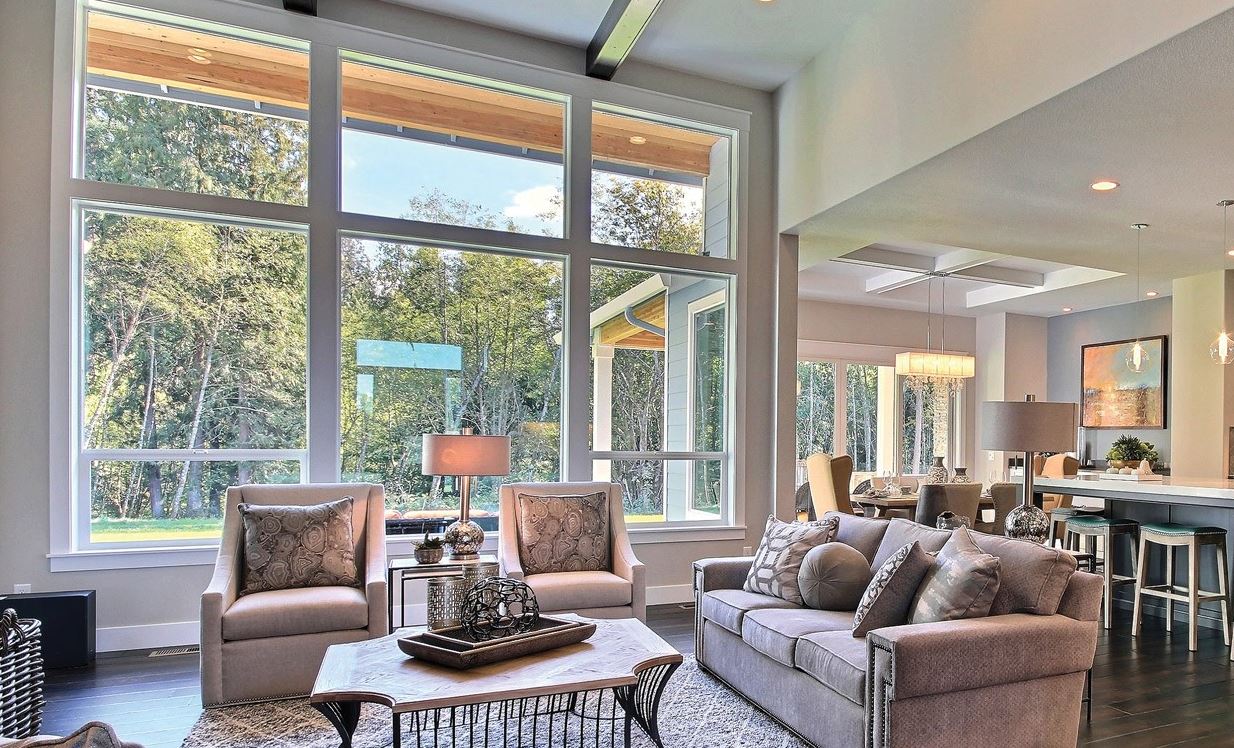 Window Solutions served the needs of residential and commercial customers throughout the Greater San Diego region and has earned a reputation as a leading supplier and installer of new construction and retrofit replacement windows and doors. We do our part to be as environmentally friendly as possible by using locally manufactured products, cutting down on waste, recycling as much of our trash as possible, using recycled materials when possible, and using low VOC sealant and caulking. If you are interested in learning more about the options that are available, visit our showroom at 11632 Riverside Dr Lakeside, CA 92040! You may call us at (619) 258-0515 or reach us through our contact form here.
Client Reviews
If you are shopping around for replacement windows and doors in Carmel Valley, CA, then you have come to the right place! Here at Window Solutions, we offer a variety of products and services to match your individual needs. Whether you are upgrading your home or choosing products for new construction, we are available to help.
You have many options to choose from in the Carmel Valley area, which is why we have worked hard to develop a strong reputation in the area. We want to help you see why we are one of the leading contractors, and we will work hard to make sure that you are completely satisfied with the service that you receive.
When you talk with our experienced team, you will receive the undivided attention that you deserve. We will ask the right questions and listen to your requirements, to make sure that we choose the right doors and windows that will look great in your home.
Reasons To Consider Replacement Windows & Doors For Your Carmel Valley, California Home
Energy Efficiency and Better Insulation
New windows and doors can be an effective way to help you manage your monthly utility bills. Older windows are often drafty and they aren't well insulated, which means that your home can experience drastic changes in temperature depending on the weather. If you are tired of drafty rooms and unpredictable temperatures indoors, then you need to look at options to seal the windows and doors more effectively.
Drafty homes are harder to maintain during the hot summer months, because the air conditioner is forced to work harder in order to keep a comfortable temperature inside your home. As a result, you are paying high utility bills every month.
Replacing the windows and doors in your home will help by decreasing the drafts, and you will notice an immediate impact on your utility bills. Talk with us about your desire to install energy efficient windows, and we will help you locate the most efficient windows that fit within your budget.
Upgraded Style and Design
Do you want to improve the appearance of your home? When someone walks up to your home, they will have an immediate opinion about the quality of your home based on the outside appearance. By improving the quality of your doors and windows, you can shape the opinion that people form when they visit your home.
New windows and doors are a great way to improve the overall appearance of your home. The upgraded style gives your home a modern look, making it more trendy and pleasant to look at.
Additionally, upgraded windows are beneficial to increase the amount of natural sunlight within your home. A good window can do this while deflecting heat. If you increase the sunlight, it can improve the overall ambiance in every room in your home. Older windows often limit the amount of light that can come into the house, but you can easily fix this problem by installing replacement windows instead.
Durability and Minimal Maintenance
Most people dislike a long list of maintenance tasks, so they are looking for durable products to minimize the maintenance. Instead of worrying about painting and refinishing older window frames and doors, consider installing higher quality solutions instead. Milgard® vinyl windows are very popular because they are very durable and require minimal maintenance. Even under harsh weather conditions, vinyl holds up great for many years.
You will love how easy it is to care for vinyl windows, because they require virtually no maintenance. They maintain their quality appearance for a long time, reducing the need to replace the windows again in the future.
Selecting a Good Contractor for Your Home
When you are making upgrades on your home, it is important that you are very selective about the contractor that you choose to work with. Find a company that you can trust, because their reputation will be evident in the work they complete on your home.
Some home owners make the mistake of trying to cut costs by choosing cheaper options, and they regret the decision later on because of the low quality work that was performed. Choosing the right contractor, as well as the right windows and doors right now can save you the headache of upgrades and maintenance in the future.
At Window Solutions our goal is to make sure that every customer is completely satisfied with the service they receive from our team. We offer high quality replacement windows and doors, as well as glass, patio doors, and shower enclosures. We can help with anything that you are looking for… simply show us a picture or explain what you want, and we will make it happen!
If you are interested in learning more about the options that are available, contact us today or visit our showroom at 11632 Riverside Dr Lakeside,CA 92040! We offer replacement windows and doors in Carmel Valley, California and the surrounding areas: (619) 258-0515.