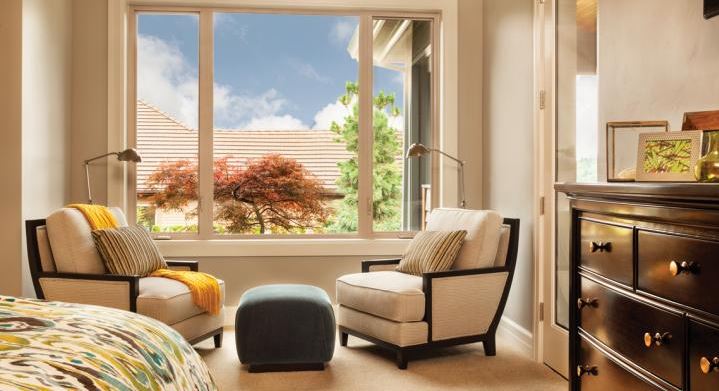 Window Solutions offer a wide variety of other glass services to meet all of your glass needs. For three generations and over 50 years, we've served the needs of residential and commercial customers throughout the Greater San Diego region, and have earned a reputation as a leading supplier and installer of new construction and retrofit replacement windows and doors. We are always available to answer your questions and help with anything that you need. For immediate assistance, please contact us at (619) 258-0515.
Client Reviews
Making the decision to upgrade the doors and windows in your home might be one of the best ways to improve your living space. At Window Solutions, we offer a variety of Encinitas, CA replacement windows and doors, and we can help you create the home of your dreams. Here are a few reasons why you can benefit from these home upgrades:
Energy Efficiency and Lower Utility Bills
Older homes often have inefficient windows, which means that you are paying more than you need to on the cost of monthly utility bills. By upgrading your windows, you can decrease the drafts within your home and improve the energy efficiency at the same time. At Window Solutions, we offer a variety of high-quality energy-efficient products for you to choose from.
Have you noticed that the temperature changes throughout your home when you walk from one room to the next? It is likely that your drafty windows are making it hard for your air conditioner to maintain a comfortable temperature indoors, and the comfort of the home can change drastically depending on where you are sitting in the house. Installing energy-efficient windows and doors can make it easy for you to manage the indoor temperature more effectively.
Another benefit of energy-efficient upgrades is the fact that you can have the peace of mind to know that you are helping preserve the environment. If you are concerned about your carbon footprint on the environment, consider making these upgrades as soon as possible.
Stylish Upgrades for the Interior and Exterior of Your Home
Just because you live in an older home, doesn't mean that it needs to look outdated. A few simple upgrades can offer amazing benefits to improve the overall style of your home. The quality of your windows and doors will leave a lasting impression on friends and family whenever they visit. These seemingly little details add up quickly when someone walks up to your home.
Upgrading your windows and doors can provide a good foundation for you to build out the rest of your remodeling efforts. You will love the finished appearance after the outside windows are done! If you are looking for a certain style of windows, then we invite you to bring photos or brand names to our office at Window Solutions, and we will help you pick the perfect solution for your home.
Another reason that new windows can improve the appearance of your home is because the windows will allow the natural light to flow in. Increasing the amount of natural light is very helpful to improve the overall ambiance of the room.
Maintenance and Repairs in Your Home
Old doors and windows often require extensive maintenance and repairs, because you need to spend time sanding and refinishing the older surfaces on a regular basis. Older frames and doors start to show wear and tear over time, especially when they are exposed to harsh weather outside. It can be a log of work to keep up with these maintenance tasks, and some people neglect the tasks causing their home to appear old and worn down.
If you are tired of keeping up with the maintenance, then right now is a great opportunity to replace your windows and doors. We can help you find low maintenance solutions, such as Milgard® vinyl windows which are very durable and will look great for many years.
When Should You Install Encinitas, CA Replacement Windows and Doors?
Are you trying to decide on the right timing for new doors and windows in your home? There are several things that you need to consider before making a decision. First of all, take a look at your budget, which will help you decide on the timing and size of the project. We invite you to contact us at Window Solutions for more information about how you can make your budget work for your project.
If you are working with a small budget, we can help you select windows that fit within your price range. Some people choose to install the windows in several phases to minimize the amount of out-of-pocket cash. Other people just want to get the project done all at once instead of spreading it out.
Keep in mind that a full house installation will allow you to start enjoying the energy-saving benefits of your new windows right away. It is a good idea to get started on your project as soon as possible because you will be able to enjoy all of the above benefits for a longer period of time.
Here at Window Solutions, we are always available to answer your questions and help with anything that you need. Contact us for more information about replacement windows and doors: (619) 258-0515 or drop by our showroom in 11632 Riverside Dr Lakeside, CA 92040 to learn more about your options.