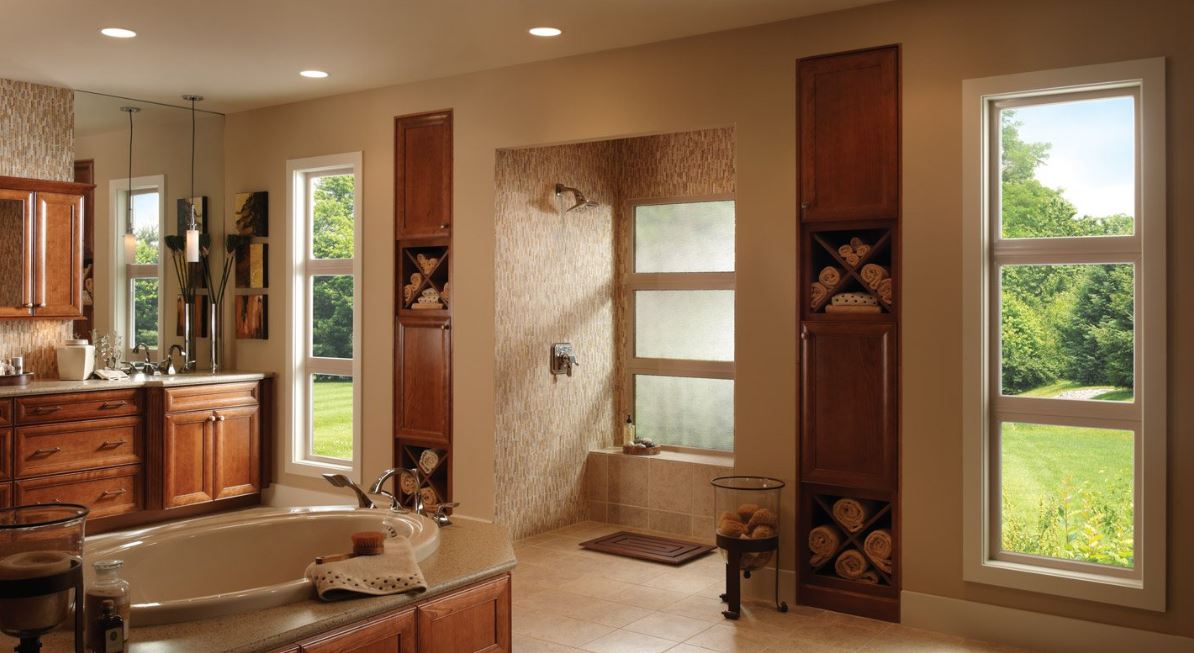 Window Solutions is an industry leader in Multi-Unit Retro Fit and new construction Windows and Doors. If you're looking for replacement windows in San Diego, then we invite you to experience the Window Solutions difference. We offer free in-home estimates. Call us today at (619) 258-0515 for a free in-home consultation.
Client Reviews
It is easy to understand why many homeowners are so selective about the contractor that they choose for the new doors and windows in their home. Your choice of contractor will have a direct impact on the quality of service you will receive, as well as the price you will pay for your La Mesa, CA replacement windows and doors. If you are looking for a way to save money and receive high quality service at the same time, then we invite you to contact our experienced team at Window Solutions.
We offer a number of services, including:
Windows
Doors
Glass
Glass replacement and repair
Shower enclosures
Patio doors
And more!
If there is anything not included on this list that you need in your home or office building, please feel free to contact us to learn more about our other products and services that are available. Our goal is to help you find the right products to create the home of your dreams!
Why Right Now is the Best Time to Replace the Doors and Windows in Your La Mesa, CA Home
There are many reasons why you should be shopping for La Mesa, CA replacement windows and doors. When you talk with us at Window Solutions, we will help you understand these benefits and assist you in the process of choosing the right products and services for your home.
Even if you are only considering new windows and doors but you aren't ready to make the upgrades yet, you are still welcome to contact our office anytime to ask your questions and get our input during the planning process. We will help you make plans that meet budget and timeline requirements for your upcoming remodeling effort. Many homeowners choose to make these upgrades as soon as possible so that they don't have to wait to benefit from the new doors and windows in their home.
Here is a list of some of the common reasons why people want to replace the windows and doors in their La Mesa, California home:
Maintenance: If you are sick and tired of re-finishing and re-painting wooden window frames and doors, you should consider replacements that don't require these kinds of maintenance tasks. For example, vinyl windows are very durable and they require minimal upkeep.
Repairs: Did an accidental break of a window or door occur in your home? No problem, we can help! Contact us right away and we will help you to quickly replace the product and repair the breakage.
Style: New doors and windows offer a fast and effective way to give your home a facelift. If you want to revitalize an old home, then you should consider the benefits of installing new products.
Efficiency: Do you cringe every time you look at the utility bill each month? There is no reason that you should be paying high utility bills because of drafty windows and doors. Spend a little money now to make the upgrades, and you will see a decrease in your monthly household costs.
Construction: If you are in the process of building a new home, then you need to be thinking about the types of windows and doors that should be installed in your home. We can help with new construction as well as remodels. Contact us any time to discuss what you're needing help building.
Choosing to upgrade the windows and doors in your home right now will allow you to enjoy these benefits right away.
Energy Efficiency Benefits of Vinyl Windows
Many of our customers contact us for vinyl window installation in their home, because they can see the numerous benefits that are available from these vinyl products. One of the biggest advantages is the energy efficiency that you can enjoy. It is worth the investment to upgrade your windows, because you can save money every month on your utility bills.
Well-insulated windows protect your home from the harsh weather outside. Window Solutions offers varying levels of window insulation that you can choose from, depending on your budget and goals. These windows are beneficial to decrease the drafts in your home and reduce the amount of times that the air conditioner has to cycle on during the hot months.
These energy efficiency benefits will give you the peace of mind to know that you are doing your part to protect the environment. By installing high quality windows in your home, you can actually reduce your carbon footprint!
Picking the Best Contractor in La Mesa
There are many contractors for you to choose from, and we want to help you see why we are one of the leading windows and doors contractors in the area. When you work with our experienced team at Window Solutions, you will find that customer service is a top priority. Contact our office or visit us at 11632 Riverside Dr Lakeside,CA 92040 for more information about the many products and services that are available for your home: (619) 258-0515.