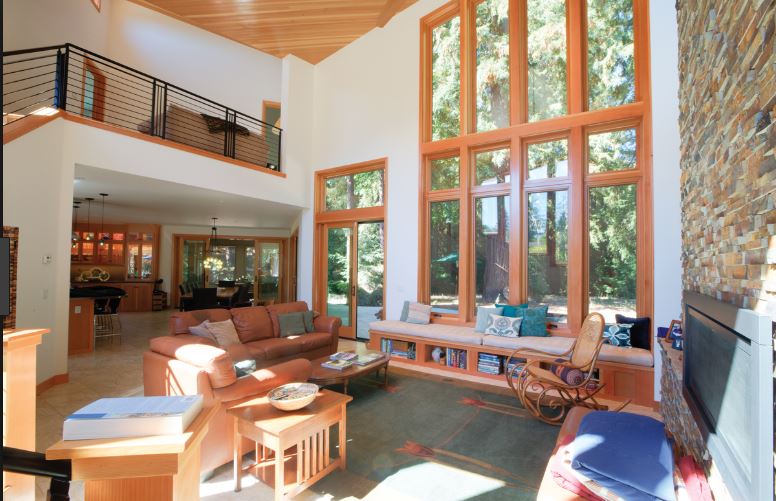 Window Solutions is family-owned and operated. For over 50 years our family has been serving the glass needs of San Diego and surrounding areas. We specialize in replacement windows and doors. We believe that in order to do a quality install that will last a lifetime you must use only the best quality install supplies. Let us help you choose the right products for your home. You may call us at (619) 258-0515 or reach us through our contact form here.
Client Reviews
When you are making the investment to upgrade your home, then it is important that you focus on the quality of service and the products that will be installed in your home. Some people make the mistake of choosing the wrong contractor, resulting in poor workmanship and low quality products. At Window Solutions, we are dedicated to delivering the highest quality products and services that are available. Contact us to learn more about the Poway, CA replacement windows and doors.
We understand that you have many options to choose from when you are searching for a contractor for your home. Your satisfaction is our highest priority, and we want to show you why we have developed a reputation as one of the top-rated window and door contractors in Poway, California and the surrounding areas. If you want to save money without sacrificing quality, then we invite you to contact our offices to discuss your needs.
Why Do You Need New Windows and Doors in Your Poway, CA Home?
Replacing windows and doors in an older home is often a task that is pushed off for a later date. If you want to improve the quality and appearance of your home, then you should take action right away to replace the windows and doors. There is no reason for you to delay these upgrades!
If you are concerned about cost, we have options and will help you choose the best windows that fit within your budget. Some people choose to have the windows installed in phases, in order to fit the installation into their budget over time. Plus, the new doors and windows will help you decrease your monthly utility bills since you will be improving the energy efficiency of your home. This will save you money in the long run!
Here are a few more reasons why you will benefit from these home upgrades:
Design and Style: An older home doesn't have to look run down, because you can easily upgrade the appearance of your home with a few remodeling tricks. One option to consider is replacing the doors and windows in your home. This step will update the look of your home and immediately improve the overall curb appeal.
Efficiency and Energy Usage: High monthly utility bills can be reduced by upgrading your home. If you are tired of paying high utility bills every month, make sure that you have energy efficient windows installed in your home. Once these upgrades are made you will notice an immediate difference in your utility bills.
Repairs: Do you have broken items within your home that need to be repaired? Whether the windows and doors are worn or broken, we can help! It is important to fix these broken items as quickly as possible in order to protect the security and safety of your family.
New Construction: It is exciting to build a new home or office, and you may be very involved in the decision making process to select all of the hardware and specifics for the building. Be deliberate about your choice of windows and doors, because these items will influence the style and energy efficiency of the building as well.
Maintenance Tasks: If you don't enjoy spending inordinate amounts of time on a long-list of household maintenance tasks, then you should consider door and window upgrades. These replacement windows and doors can make a difference to reduce the time that you need to spend on routine maintenance throughout the year.
You can see that you will benefit in a variety of ways when you make these upgrades to your home. If you want to learn more about the other benefits to Poway, CA replacement windows and doors, then we invite you to contact us at Window Solutions.
The Popularity of Vinyl Windows
One of our specialties at Window Solutions is vinyl windows, and it is easy to see why these products are so popular. When our customers are searching for cost-effective, energy-saving solutions for their home, we often suggest vinyl windows. These products are budget-friendly during installation, and they offer energy efficient benefits so that you can reduce your monthly utility bills at the same time.
Another reason that you can save money with vinyl windows is because of the durability of these products. Installing high quality, durable windows right now will decrease the likelihood that you will need to replace the windows again in the future. So, if you choose the right product right now you will save yourself the headache of going through additional home upgrades in a few years.
Contacting the Best Window Contractor in Poway, California
When you are searching for a high quality contractor, we invite you to visit us at 11632 Riverside Dr Lakeside,CA 92040! We have worked hard to gain a reputation as one of the leading providers of replacement windows and doors, and our experienced team is always available to answer your questions. Let us help you choose the right products for your home. Contact us at Window Solutions by calling: (619) 258-0515.