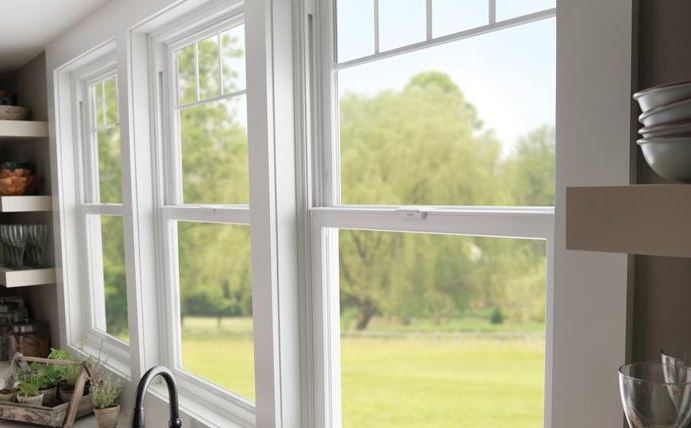 Window Solutions is family-owned and operated. For over 50 years our family has been serving the glass needs of San Diego and surrounding areas. We do our part to be as environmentally friendly as possible by using locally manufactured products, cutting down on waste, recycling as much of our trash as possible, using recycled materials when possible, and using low VOC sealant and caulking. We are one of the largest suppliers for many of the top manufactures of windows and doors. For more information about the many options that are available, you can call us at (619) 258-0515 or you may visit us at our showroom located in 11632 Riverside Dr Lakeside, CA 92040.
Client Reviews
Are you considering the option to upgrade the doors and windows in your home? At Window Solutions, we offer a variety of products to meet your needs. We are one of the leading providers of Rancho Bernardo, CA replacement windows and doors, and our team will work hard to help you create the home of your dreams.
We know that every homeowner is looking for ways to improve their home without spending a lot of money, which is why we will take the time needed to understand your budget. During this process, we will assess your individual needs and desires, and help you find the perfect products to match your specifications.
Top Reasons You Need New Windows and Doors in Rancho Bernardo, CA
Here are five reasons why you will benefit from the installation of new doors and windows in your home:
Energy Efficiency: If you are worried about your carbon footprint or you are tired of paying high utility bills, then energy efficiency is probably a priority for your family. Talk with Window Solutions about energy-efficient options that are available, and we will help you select the right level of energy efficiency to meet your individual needs.
Design and Style: Do you want to upgrade your home and improve the overall appearance of your living space? New windows and doors can make a big difference to impact the design style of your home. The bright windows will allow more natural light to flow into each room, and the stylish frames will automatically give your home a facelift.
New Construction: Your new home or office won't be complete without high-quality windows. If you are building a new home, then don't cut corners by installing cheap windows and doors. Quality will make a difference in the long run, and you will be grateful that you made the decision based on benefits and features instead of only choosing based on price alone.
Home Repairs: Sometimes accidents happen, and we can help you repair broken windows, glass, and doors. Whether your kids were playing too rough or something needs to be replaced because of normal wear and tear, it is best that you take care of the repairs right away.
Maintenance Reduction: Are you tired of constantly spending time on maintenance tasks, such as sanding and re-painting old window frames and doors? You can skip these maintenance tasks by choosing replacement doors and windows built using certain materials. For example, vinyl windows require minimal amounts of maintenance and they are very durable in harsh weather conditions.
It doesn't matter why you need to replace the windows and doors in your home, the most important thing is that you find a trusted contractor to work with. Talk with our expert team at Window Solutions and we will answer your questions and help with anything that you need.
Popularity of Vinyl Windows
Many of our customers request vinyl windows for their homes, and it is easy to see why these windows are so popular. If budget is a factor and you want to get a high-quality window without spending a lot of money, then vinyl is a great way to go. We can help you choose the right vinyl windows that fit within your budget for the project.
There are several benefits to vinyl windows, and you can enjoy these benefits in your own home by having replacement windows installed. One notable benefit is the energy efficiency of the windows. Instead of paying high utility bills because of drafty windows and doors, you will see that your energy bill will decrease because your air conditioner won't have to work as hard to maintain a comfortable temperature in your home.
Another benefit is that you don't have to do a lot of maintenance to keep the vinyl windows looking good. Despite the hot weather conditions in the heat of the California sun, the windows and frames will hold up well for many years. These products are very durable, offering you amazing value for the money that is spent.
Choosing the Right Replacement Windows and Doors
If you live in the Ranch Bernardo, CA area or any of the surrounding cities, we invite you to contact us at Window Solutions. We offer a variety of products and services, including replacement windows, glass, doors, shower enclosures, patio doors, and more. Your satisfaction is our top priority, and we will work hard to help with any type of remodeling or new construction.
Contact our office or visit us at 11632 Riverside Dr Lakeside,CA 92040 and you will have the opportunity to talk with our experienced team about the many options that are available to improve your home. We will gladly take the time necessary to discuss your individual needs, and help you find the right products to create the home of your dreams. Call us anytime: (619) 258-0515.