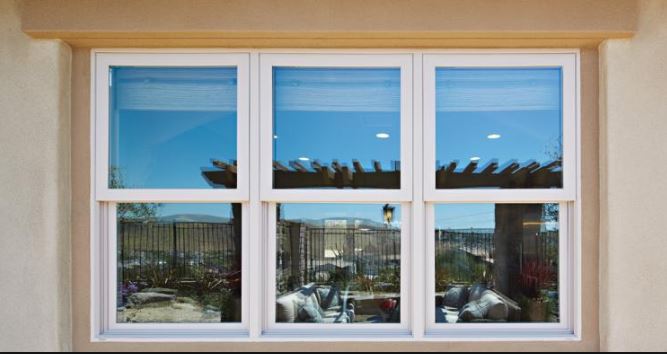 Window Solutions offer a wide variety of other glass services to meet all of your glass needs. Our company is family-owned and operated. For over 50 years our family has been serving the glass needs of San Diego and surrounding areas. We believe that in order to do a quality install that will last a lifetime you must use only the best quality install supplies. Contact our office or visit us at 11632 Riverside Dr Lakeside, CA 92040 for more information about the many products and services that are available for your home: (619) 258-0515.
Client Reviews
If you live in sunny San Diego, it is best to have high-quality windows and doors on your home. The hot summer months are sunny and pleasant, but they can be uncomfortable indoors if you have poor quality windows and insulation. At Window Solutions, we specialize in replacement windows and doors, and we can help you upgrade your home and improve efficiency.
The cost of living can be expensive in Southern California, which is why we are dedicated to helping you find high-quality windows and doors at a price that you can afford. We specialize in vinyl windows, which are very affordable and offer exceptional durability. There are a number of other high-quality products that you can choose from as well.
Why Should You Consider Vinyl Replacement Windows?
When it comes time to upgrade the windows in your home, you will find there are many types of windows that you can choose from. It can be overwhelming to make the decision about which windows are best for your home, and our experienced team is dedicated to helping you make the right decision. We will talk with you about your goals and desires, and help you choose the products that best meet your individual needs.
Vinyl windows are very popular among our customers because these windows are very affordable and durable. If you want to upgrade your home and stick within your budget, then you should consider the benefits of installing vinyl windows in your home.
Additionally, vinyl windows can reduce your monthly utility bills. There is no reason why you should be spending a lot of money each month to keep your home at a comfortable temperature. Older windows lack the current weather barrier and insulation technology, which makes it hard to control the temperature in your home. By installing new windows, you can improve the efficiency of your home and reduce your utility bills at the same time.
Reasons Why You Need Replacement Windows and Doors in San Diego, CA
If you are thinking about replacing the windows or doors in your home, then here are four reasons why right now is a great time to make the upgrades:
Maintenance Time and Cost: It takes time and money to maintain an older home. If you have older windows and doors, then you probably need to make sure to refinish and repaint surfaces the frames on a regular basis. Old window frames can look worn when they are exposed to harsh weather conditions, and it can take a lot of work to maintain them. Stop the maintenance and replace them with vinyl windows instead. These products require minimal maintenance.
Repairs and Replacement: If something breaks within your home, then we invite you to contact our company at Window Solutions. We offer replacement windows and doors, and we can also help with glass and shower enclosures.
Design and Style: Do you want to upgrade the appearance of your home? Don't put up with boring, old styles. With just a few changes your home will get a quick facelift. New windows and doors can have a drastic impact on the overall appearance of your home. Leave your family and friends with the right impression when they walk up to your front door.
Energy Efficiency: Why are you paying high monthly utility bills? Most likely, an older home is drafty which means that it costs more to maintain a comfortable temperature inside. Instead of spending a lot of money on your utilities, you should consider the option to upgrade to energy-efficient windows and doors to save money on your utility bills.
As you can see, there are a number of reasons why you can benefit from upgraded doors and windows in your San Diego home. If you want to enjoy these benefits for yourself, then you should take action to make the upgrades right away.
Window and Door Options for Your Home
Are you considering several upgrades for your home? At Window Solutions we offer a variety of products and services to meet your individual needs. Let us know what your goals are, and we can help you create the home of your dreams.
We offer a number of popular products, including replacement windows and doors, glass, shower enclosures, patio doors, and more. Vinyl windows are among our most popular products, and it is easy to see why our customers are so happy with the vinyl windows that we offer.
When you are using vinyl windows for your home upgrades, you can save money during the initial installation because these are very cost-effective home upgrades. Additionally, they offer long-term durability, allowing you to maintain a stylish home for many years.
If you are interested in learning more about the many options that are available, then we invite you to contact us at Window Solutions by calling our office at: (619) 258-0515 or talk to us personally by visiting our showroom at 11632 Riverside Dr Lakeside,CA 92040.