As a homeowner, you know that the purchase price of your home was just the beginning of your expenses as the years go by. The home needs to be maintained well over the years in order to keep its value and you are going to have to replace certain things as they wear out as well. Eventually, if you live in that home long enough, you are going to need replacement windows in Lakeside, CA. If you are getting close to that point, there are things you are going to want to understand about new windows and the process as a whole.
Know What To Expect From Replacements
It's wise to set your expectations on the right path so you don't expect one thing from your windows and get something else. You can set certain goals for the windows and the professionals will help you to meet them. You can expect the windows to act in an efficient manner, to look fresh, and to be installed correctly (as long as you hire professionals), among other things.
Price Doesn't Always Equal Quality
If you were to walk into a jewelry store, you might buy one diamond over another because it costs more, which means it is higher in quality. With replacement windows, prices mean plenty, but higher prices don't always mean the windows are higher in quality. They could have aesthetic upgrades, for example, that doesn't give you more quality, but rather a difference in appearance. Instead of relying on price alone, you are going to want to take note of the ratings labels to give you what you need to know in regards to quality.
Exterior Appeal Matters
Windows need to be efficient, but the appearance of those windows matters as well. You need to watch decisions on color and style because the windows you install are going to be there for decades. You want to have something that looks nice now but will also look nice well into the future.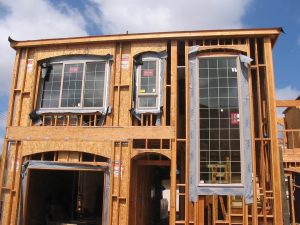 Installation Much Be Professional
After you make decisions on what windows you are going to get and place the order, you will need to figure out who is going to install those windows. You have to have a professional installation done so you can ensure the windows are placed on your house correctly. Anything less than a professional installation can void your manufacturer warranty and who knows what issues you might have to face because of the lack of professional installation.
When you are looking into replacement windows in Lakeside, CA, don't worry that you have never taken this process on before because the professionals at Window Solutions are complete and total experts and they will help you with the project from start to finish. We want what is best for your home and we are here to work with whatever budget you have in mind as well. Let us in on the details you want, the goals you have, and the costs you want to stick to and we can help you put it all together.