The shape, style, and placement of windows in a house are part of the overall structure's inherent architecture. So, when it comes to replacing windows or upgrading to new window styles, it's important homeowners choose correctly to fit the style and personality of the home.   
If you're feeling any uneasiness about how to choose best for your home, review this expert guide so you can feel confident as you choose your Poway, CA windows.   
Today, there are five main home styles most residential structures typically fall into: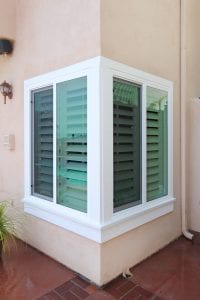 Traditional 

 

Contemporary or modern 

 

Colonial 

 

Spanish 

 

Craftsman

 
Let's take a look at the windows that best complement each of these.   
Traditional   
Traditional style homes can range from the calm, orderly, and mildly decorated residences to the large and ornate Victorian style homes. The best window styles for this category of home are:  
Double hung windows. This style is nostalgic and lends character to the space. 

 

Bay and bow windows. For the Victorian home, these would be a bit more elaborate and large, while in the more simplistic traditional home, the bay or bow window would serve as a breakfast nook or reading perch. 

 

Transom windows. Above the entry door, especially arched ones, are fitting. 

 
Contemporary or Modern   
This style home is meant to stand out with its simple and clean lines. The house can be built with siding, stucco, concrete, stone, or wood. But, the glass of the windows and natural light are to be the focal point. Any added ornamentation does not have a place in the trim or window frames. The best window styles for this category of home are:  
Casement. Functional—these won't steal attention. 

 

Sliding. Clean and contemporary additions to rooms in the home. 

 
Fixed/picture. These provide excellent, large focal points.  

 
Colonial   
This style typically has two or three stories, wood or brick siding, and a fireplace. The kitchen and family spaces are on the first floor and the bedrooms and additional bathrooms are almost always upstairs. Cape Cod style homes fall into this category, as do Dutch colonials, modern colonials, and the American farmhouse. The best window styles for this category of home are: 
Double hung with varying grille patterns and muntins. 

 

Bay and bow paired with transom windows. 

 

Stained glass windows. These are used less often, but are fitting with this style. 

 
Spanish   
This style is known for its terracotta roofs and stucco exterior. Spanish style homes are especially popular here in California. The best window styles for this category of home are: 
Arched. Added in the foyer, entryway, and/or family area facing the backyard space create to amazing views. 

 

Fixed windows. A wall of picture windows with wrought iron or wooden grilles are perfectly fitting for this home style. 

 
Craftsman  
Craftsman homes showcase the craftsmanship of the home's wood, brick, and stone. So, the window complements should also allow for this focus. The best window styles for this category of home are:  
Double hung. 

 

Casement with muntins to create the look of a double hung window. This allows inhabitants to enjoy the function of the casement window without taking away from the home's style. 

 
Don't see your style home in this guide? Do you have questions about how to start your Poway, CA windows project? Call the experts at Window Solutions at (619) 285-0515 or (760) 741-0601. We are located at 613 W. Main Street, El Cajon, CA 92020 and we can't wait to work with you!