The beginning process of a San Diego, CA replacement windows project is full of unknowns and unfamiliar options. Homeowners are often overwhelmed and unsure where to go, who to trust with their home upgrades, and what options are best suited for their unique design and personal needs.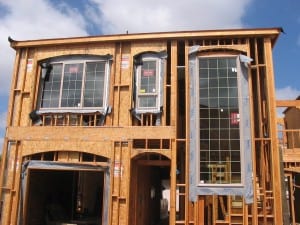 Start here. The professionals at Window Solutions can help guide you through this exciting process.   
Assessing the Current Situation   
Your home should match your taste. So, if you're replacing your current windows for purely aesthetic reasons, that's ok. Updating the style of your home to increase curb appeal or ambiance is perfectly valid.   
Though, some homeowners are mostly concerned with their window functionality—even if they are beautiful. If your windows are showing any of these signs, it's probably time to begin the replacement process:  
"Sticky" windows: if the windows in your home aren't allowing you to open and close them easily. 

 
Damage: this includes frame damage, glass damage, broken locks or hardware, and deterioration (rot, warp). 

 

Leakage: water or drafts from the outside. 

 

Fogging: between window panes; fogging on the inside—where you can touch and wipe it away will happen, sometimes. But, fog between the panes is a problem. 

 
Learning the Language  
Window installation experts tend to have their own language. And, since the average homeowner moves every 10-15 years, many people never experience a window replacement project and are, thus, unfamiliar with some of the terminology. Here are a few terms to help you with this:  
Sash: the stationary or operable (moveable) framework inside the frame, holding the glass. 

 

Single hung: refers to a window with only one operable sash. 

 

Double hung: refers to a window with two operable sashes. 

 
Single pane: windows with only one sheet of glass inside the sash. 

 

Double pane: windows with two sheets of glass inside the sash (for added thermal protection). 

 

Triple pane: windows with three sheets of glass inside the sash (for superior thermal protection). 

 

Grille: refers to a decorative piece which divides the window panels to give the appearance of multiple panes of glass. 

 

Mullion: attaches two separate windows together.  

 
Familiarizing Yourself with the Various Options   
There is more than one way to replace windows in a home. But, for most, involving a professional installer is best. In general, hiring a pro is more efficient, safer, and protects your investment with insurance and warranties.   
Budgeting   
Every choice you make during the window replacement process affects the overall cost, which is why budgeting is one of the most difficult parts of upgrading. Here's how to best prepare yourself for the upcoming costs so you can plan ahead:  
Understand the pros and cons of the various window styles, features, glass options, and materials. Not all styles work for every home's architecture and not all offer the amount of light or energy efficiency you may be looking for. 

 

Compare costs. Again, everything costs. Be aware of the options and customizations that are most important to you.

 
Keep an open mind. Many homeowners find out about options they didn't know could work within their budget and aesthetic. Trust your instincts and know that it's ok to change your mind. 

 
Working with the experts at Window Solutions is sure to make your San Diego, CA replacement windows project smooth and stress free. Feel free to check out our selection and handiwork here in our showroom, located at 613 W. Main Street, El Cajon, CA  92020. Any questions or appointments can be directed through (619) 285-0515 or (760) 741-0601. Let's get to work together!