If you want to re-create a room or two in your house, you want the design you take on to be on-trend. Replacement windows in Carlsbad, CA might be something you need to make the project complete and there are lots of things you can do with the windows that will aid the design process and keep things in style and on trend. Here are a few to consider.
Natural Lighting
If there's one thing you want to focus on to help the design of your room when you get replacement windows, it's natural lighting. Even if you get the same window style, you will have more natural light because windows today have larger glass space and smaller frames. But you can go farther and get more windows, expand the windows you have, or do other things to let in more natural light. Natural light feels good and can make you feel more productive. But it also makes rooms look larger, more open, and all-around welcoming.
Energy Efficiency
While this might not seem like a design element, it certainly can be. Energy efficiency is huge right now and if your windows are efficient, and it shows, that's an on-trend thing. You might want triple pane glass, for example, because you can see and count the panes of glass and that will show that your windows are more efficient than others. There are other efficient things you can add that won't show, but they are a good selling point for your window sin the future and they will make the windows fit into the design by fitting in with the times.
Metal Hardware
Metal can add a contrasting color to many different frame materials and if you want that contrast, metal is a great way to go. It can also help to balance out natural materials and textures you might have going in the room. If you have a lighter color on the frame, go for a darker metal or something shiny that stands out. For darker frames, there are light, bright metals to consider as well.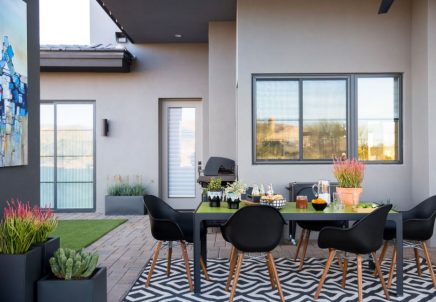 Color Splashes
Neutral is the name of the game today, but you don't necessarily want a room that is all one color tone. That might be boring. And that's why splashes of color are all the rage. While your windows will likely fit in best if they are also classic, neutral colors, you can use their replacement to your design advantage by adding colorful treatments over them. Consider a curtain with a pop of color that you can change out later if you want to change the color scheme with ease.
There are plenty of things you can do to add to the design of a room with replacement windows in Carlsbad, CA and the professionals at Window Solutions are here to help you with the process from start to finish. Give us a call for a consultation, which you can have for free with no strings attached.