Windows can be a great way to improve the look and efficiency of your home, but only if they are installed correctly. Many people make common mistakes when buying or installing replacement windows, which can lead to air leaks, water damage, and other problems. 
There will likely come a time when your home will need replacement windows in Lakeside, CA, and when that time comes, you might feel a bit like a kite in the wind. You aren't sure how to move forward because you've never taken this process on before. There are lots of mistakes you could make, but avoiding them can help you to get what you really want and need from this project. Since the windows are going to be on your home for decades, it's important to get just the right fit. This blog post will discuss some of the most common mistakes people make when buying or installing replacement windows. We will also provide tips on how to avoid these mistakes.
Mistake #1: Buying windows from cheap providers
Windows are an investment, there's really no way around that. If you buy replacement windows from a cheap provider, you will be sorry later. When you see the various window costs, you might find a provider that has lower-cost windows than others. That's enticing because who doesn't want to save money? But you want to get windows that are high in quality, not something that won't work well. It's wise to look at ratings, provider experience, and manufacturers so you can get high-quality windows that are worth their costs.
Mistake #2: Basing your window choices solely on price
When you're looking for replacement windows, it can be tempting to choose the most affordable option. However, that might not be the best decision in the long run. Instead of just looking at price, consider other factors such as quality, energy efficiency, and warranties. By taking all of these things into account, you can make sure you 're getting the best possible value for your replacement windows.
Mistake #3: Choosing the wrong style option
One decision you will have to make is which window style you get. There might be certain window styles you like better than others and it's okay to concentrate on that. However, you will want to choose the right style, both in appearance and functionality. If you don't like the way they look or don't like how they function, those are going to be things you regret later.
Mistake #4: Measuring the window opening wrong
If you get the replacement window and it doesn't fit, that's a big mistake. You will have to do something to make it work and that could be expensive or time-consuming. To avoid this, you need to measure the window opening correctly. Get someone else to help you so that you can be sure it's done right.
Mistake #5: Overspending on aesthetics, not efficiency
It's important to like the way your windows look, but the replacement windows are going to look great no matter what you get because they are fresh and new. Windows will raise the value of your home overall, even if you get standard options. There are plenty of upgrades you can put into new windows and if you can afford an upgrade, you might want to spend more on efficiency, and not aesthetics. Getting windows with all the bells and whistles in appearance, but that isn't efficient isn't going to make you happy later on. Energy efficient windows are what makes your home comfortable and efficiency is what lowers your energy bills.
Mistake #6: Not followinhttps://sdwinsol.com/saving-energy-in-your-home/g the manufacturer's directions regarding installation
When you get your replacement windows, the manufacturer will have very specific instructions about installation. These aren't suggestions, they are requirements in order for your warranty to be valid. Make sure that you or the window installer follows these directions step by step and to the letter. If something goes wrong during installation and it's found that the directions weren't followed, the warranty will be void.
Mistake #7: Installing replacement windows at different levels
Your replacement windows should all be installed at the same level, both vertically and horizontally. This means that the bottom of each window replacement should be even with the bottom of the other replacement windows. The same goes for the top, sides, and middle. They should all be even with each other. If they're not, it will be very noticeable and will take away from the overall look of your home.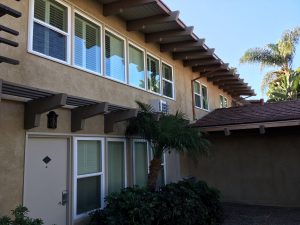 Mistake #8: Having windows installed by a friend
Everyone knows someone handy and that's great when you have a leaky faucet that needs tightening, but that doesn't work when you have to get replacement windows installed. It's a huge mistake to get windows installed by anyone less than an absolute professional. These experts come with experience and guarantees that will help you get the results you can expect from the windows, based on their rating labels.
Mistake #9: Not reading company reviews before you hire a contractor
There are a lot of replacement window companies out there. How do you know which one to choose? Start by reading reviews from actual customers who have used the services of replacement window contractors in your area. Google Reviews and Yelp are your best options to read real reviews.  Be sure to read both the good and the bad reviews to get a sense of what others have experienced.
Mistake #9:Ordering windows that don't have matching profiles
If you're replacing multiple windows, be sure to order them all at the same time. That way, you can be sure that they will all have matching profiles. If you order replacement windows from different manufacturers at different times, there's a good chance that their profiles won't match up. This can give your home an unfinished look, and it can also make it more difficult to open and close the windows.
When you are ready for replacement windows in Lakeside, CA, it's never a bad idea to start with a free consultation so you can get some information gathered and go from there. The experts of Window  Solutions are here whenever you want to move ahead. Give us a call at (619) 258-0515 for more information.