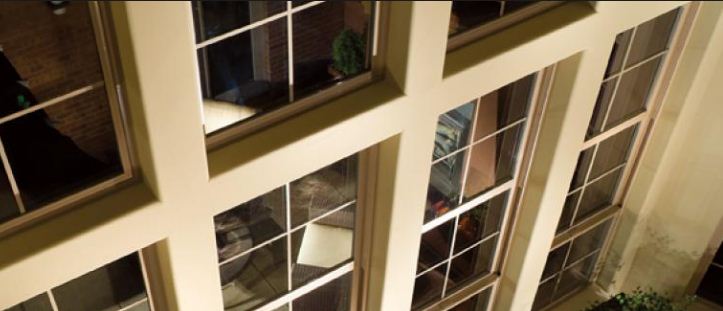 Bay windows enhance any room and give you the chance to add a window seat for reading, a place for plants, or a place for pets to enjoy the sun. Bay windows increase light and even space in a room. If you are getting Encinitas, CA replacement windows for your home, it's a great opportunity to at least consider adding a bay window as well.  
The Beauty Of Bay Windows 
Bay windows are undeniably beautiful and add an element of elegance and class to any room. They can also actually add space to your room, which is never a bad thing. If you have a dining room with tight chairs around the table, bumping the room out a bit for a bay window could be all the space you need to be more comfortable during meals. Bay windows have three windows, two of which are set at an angle. Many homeowners choose not to add grids to the windows, so they can get a great deal of light and a stellar view. The room will feel bigger because of the light alone, not to mention the fact that the window actually adds floor space as well. There are different brands and styles that showcase a variation of additional space for the new windows.  
You can install bay replacement windows in a number of ways. You can choose the height of the windows to help you figure the installation out. Sometimes, there will be actual added floor space while other times, the window itself juts out from the wall. The whole window will be framed into the wall, depending on the height and depth.  
Possible Issues 
Some homeowners don't like their bay windows because of structural issues they have with them. The problem is, any time a window isn't properly installed, no matter what its style, issues can develop. Because bay windows stand out, their issues are more prevalent. However, when you hire an experienced company who knows what it's doing with bay windows, there shouldn't be any issues at all. With quality windows and quality workmanship using the proper techniques for adding bay windows, the issues disappear.   
Making The Investment 
Adding a bay window in the place of older double hung windows or other variations can be a bit more expensive than replacement windows in other styles. However, many homeowners find it worth the extra effort and expense. When you start to look into Encinitas, CA replacement windows, if you are considering bay windows as part of that, give Window Solutions a call at (619) 258-0515 and we can go over the benefits with you. We'll also give you a no obligation consultation to answer your questions and get into specifics and details in relation to your home and project. You can also stop by and look at pictures and even examples in person in our showroom at 613 W Main St. El Cajon, CA 92020. We want your home to be just what you want it to be with your replacement windows.