When you start looking into replacement windows in Lakeside, CA for your home, one of the first things you might notice is that there are a lot of options on the market. You can get different frame colors, materials, and even sizes. All frames are smaller than your old frames, so you will have more glass space than you did before, but there are also frames that are on the thin side, even in comparison to the standard frames. Is that what you want for your house? Here are a few benefits of frames that are thinner in bulk.
You Get A Better View
If you have a killer view outside of your home, you should do anything and everything you can to see it as much as you can. While the weather around this area is generally nice, there are chilly days and steaming hot days, too. On those days, or when you just have to stay inside, you can still get a good view of what you want to see when you have frames that are nice and small. Lots of glass space allows you to see as much of the view as possible.
You Have More Natural Light
It's absolutely lovely to have natural light in your home to make the spaces look larger, more open, and welcoming. The more light you have, the better for those goals. You can get Low-E coatings on the window's glass in order to prevent the heat from the sun coming in if you are worried about that. But when you have frames that are thinner, you will have more natural light, which may help you reach a lot of other goals in your home.
Your Home Looks Modern
If you want your home to have a fresh, updated, modern look, thin frames can really help that appearance. The frames are sleek and give your home a streamlined look that is very modern. It's a trendy style, but it's also not going anywhere. It won't go out of style any time soon—or ever.
They're Still Durable
You might like the idea of thin frames, but you might also be worried about their durability. That's not going to be an issue, as they are going to be highly durable either way. You don't have to worry about durability because technology is so good today, you'll still get it.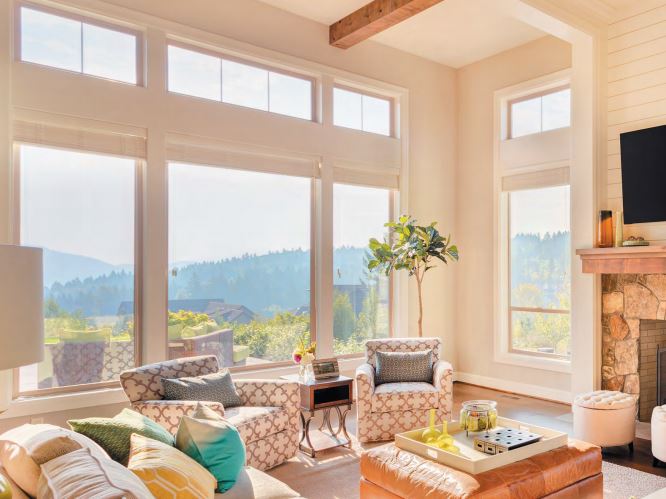 You Don't Have Much Maintenance
With any vinyl frames, you might want to wipe them down on occasion to keep them looking nice. When the frames are thin, you have less to wipe down, right? It'll take even less maintenance time than a regular frame.
There are lots of decisions to make when you get replacement windows in Lakeside, CA for your home, and the frame material, color, and even size will all come together to create the windows you want and need for your home. The professionals at Window Solutions are here to give you details on any option so you can make the right decisions.