When you choose replacement windows in Lakeside, CA, the decisions you make are very important. Once the windows are ordered, the next thing you have to do is decide who you are going to use to install those windows. While this is the final part of the project, the installation is just as important as the windows you choose. You want professional installation or you won't get the results you want from the windows you picked out so carefully. Here are some things to consider about contractors you look into for the job.
Consider Their Expertise
Contractors are sometimes a jack of all trades and they can do a number of things for a home. While that can be nice for some projects, for installing windows, you want someone who is an expert in that area. IF the contractor says they have installed windows before, but that's not their main bread and butter, they may not be experts. You need someone who installs windows regularly and really knows what they are doing.
Talk To Friends For References
IF you have any friends who have replaced windows recently and have used contractors in the area, you can get advice from them. They might have used a general contractor and perhaps now they aren't thrilled with the results they are getting. Or, maybe they took the time to get true window professionals and they can offer you a recommendation for someone who did a good job for them. Having their advice can help you choose the right direction.
Get Examples Of Work
It's nice to see what a contractor has done in the past to back up their history and experience. Ask for homes they have worked on so you can drive by and see the windows for yourself. You can also ask for referrals and you can call some past customers and see what they have to say about the work that was done on their home.
Look At Price Options
Contractors can charge a variety of costs for their labor and you are going to want to know what those charges are upfront so you don't end up paying something hugely above what is normal and fair. You deserve a quality job and that will cost, but you should be able to afford those costs. You should not have to pay way above the average on the market or they are just trying to gouge you with extra charges.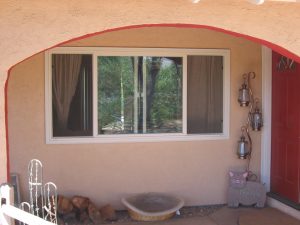 Check Insurance And Licensing
Any contractor who says they can do windows should have proper insurance and license for that process. You don't want to have to pay for things if someone gets hurt and you should be able to see the documents that prove their licensing and insurance.
When you get replacement windows in Lakeside, CA, the installation is the last part of the process, but it's a very important part of the project. Hire Window Solutions for the installation and get our advice on the right windows as well.