Everyone has their preferences and things they like and don't like. You might love the color blue while your spouse likes black. You like steak and your spouse prefers vegetables. Everyone's different. That's partly why when you get replacement windows in Lakeside, CA, there are a lot of options from which to choose. Everyone should be able to get the windows they like, and ones that will suit their home. Your preferences make a big difference in what you get. Here are a few cases to consider:
Home Color Preferences
The color you have your home painted is going to make a big difference in what color you get on your windows. If you've always liked light colored homes, perhaps your house is white, yellow, or light blue. You can do a lot of different window colors with that home color, including both white and black. Black is one of the popular colors that has become highly trendy in recent years. It won't go out of style and it looks great with light-colored homes. If you prefer a certain tone for your home's color, that can help you determine what window colors you would prefer.
Window Style Options
There are certain homes that look better with double hung windows and certain homes that look better with casement windows. However, many homes would do great with either. If you have a house that really could take either window style, you get to choose which one you go with. You might simply prefer one over the other. Double hung is handy if you want to clean the interior of the windows from the outside. Casement is great for bringing in the fresh air since the windows open fully from top to bottom.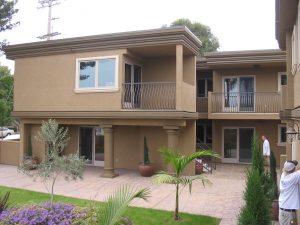 Hardware Preferences
You might also have a positive or negative reaction toward the appearance of certain hardware. You might really like a metal that stands out against the windows or you might feel like that look is gaudy and you'd rather have something that blends in. Once you get to the hardware decision, there are no right or wrong answers, really. You will want something that is finished off the windows and gives them a completed appeal in whatever style you are going for. If you gravitate toward brushed nickel over shiny options, so be it. That should look great.
The replacement windows in Lakeside, CA that you get should revolve around your home's needs, your budget, and your preferences. The professionals at Window Solutions want to help you figure out what you prefer. We will show you different options and talk you through the choices you need to make. The decisions are all yours as you are the homeowner and you have to live with the windows you choose. We want you to be completely happy with every aspect. That might mean going with your preferences over the norm and that's okay. Give us a call for a free consultation and we'll help you get started in the right direction from there.