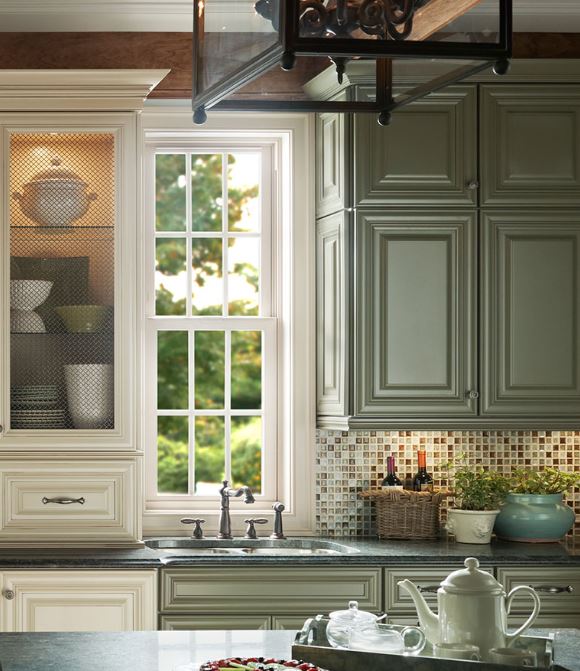 As you look around for new windows in Encinitas, CA, you'll have a lot to think over. After choosing the material, the style, the color, and many other things, you'll also have to get the right measurements for every window you want to install so they can be ordered in the right size. How do you do that? Should you just get out your tape measure and go wild on the process? While you could measure your windows to get basic ideas, it's always best to get professionals to do the final measurements for you. Here are a few things that you can do to help the process.  
Decide On Changes 
If you want your windows to remain exactly as they are, great. The experts can take their measurements and get those in to the manufacturer, so they can make your windows for you. But when you get new windows, it's a great time to make changes. You could make a group of casement windows into a picture window, for example or you could change a picture window into a bay or bow window.  
Clear The Spaces 
It's nice for the professionals to have a lot of space when they come to get the windows measured. They might find curtains a pain to work around, for example, and you'll have to take them down for installation anyway. Make sure there isn't any furniture directly in front of the windows, either, so they have plenty of room to get everything done correctly.  
Choose The Right Technician 
You don't want a sales person to come to your house and measure your windows. You need a window professional who knows about the entire process and has experience and education as a window technician. They should be able to tell you about window options while they are there. Choosing the right person to measure your windows makes a big difference in how they will be installed. You want a tight fit so they will be energy efficient and perform as they promised.  
If you are ready for Encinitas, CA windows, all of the details need to line up right to get the job done perfectly. The material you choose, the glass pack, the color, and the other items will make a difference in what you end up with. The company you work with also makes a huge difference because they are responsible for the measuring, the ordering, and the installation. You want all of those things to go well because they are just as important to the final outcome as the actual windows themselves. To get everything you need, including professional advice along the way, contact the experts at Window Solutions by calling (619) 258-0515 for a free consultation. You can visit us at 11632 Riverside Dr Lakeside, CA 92040 and see windows in person and ask about our measuring and installation processes. We won't hide any of our processes from you since it's important you know as much about your own project as you want to know.