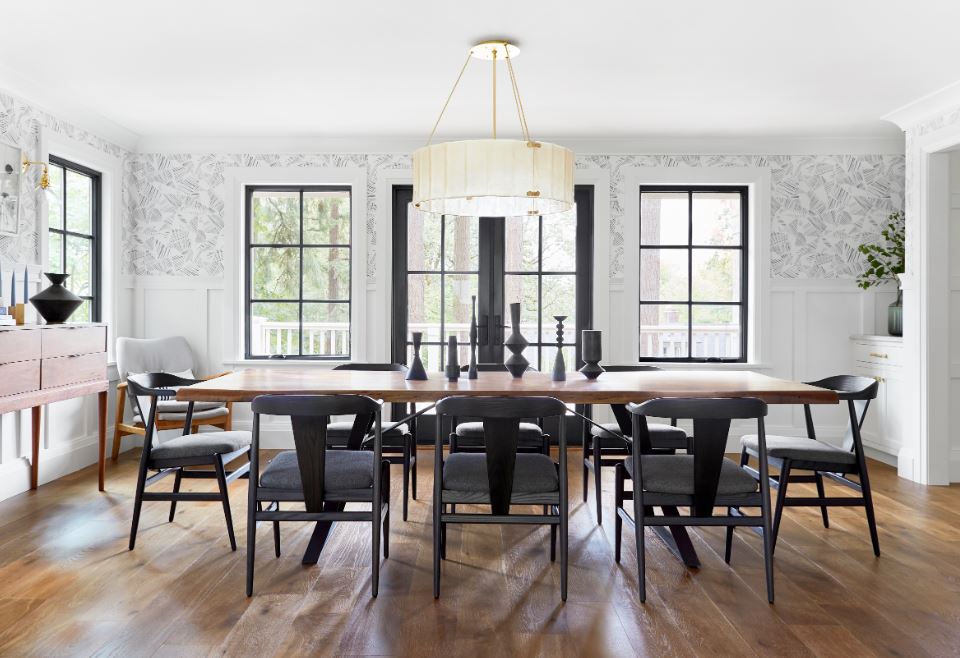 Window Solutions is a family-owned and operated windows and doors company. For three generations and over 50 years, we've served the needs of residential and commercial customers throughout the Greater San Diego region, and have earned a reputation as a leading supplier and installer of new construction and retrofit replacement windows and doors. We offer a wide variety of window options unlike most of our competitors. We sell several of the top manufactures product lines. For more information about the many options that are available, you can call us at (619) 258-0515 or you may visit us at our showroom located in 11632 Riverside Dr Lakeside, CA 92040.
Client Reviews
Are you trying to decide if right now is a good time to replace the windows and doors in your home? There are many factors that should be examined if you are considering Del Mar, CA replacement doors and windows. Here at Window Solutions, we are always happy to answer your questions and help you through the decision making process.
Our goal is to make sure that you find the best solution within your budget and we will work hard to find the best windows and doors to meet your needs. Whether you are looking for something to improve the energy efficiency of your home or you just want to upgrade the style, we can help. Chances are very good that we can do both at the same time anyway!
Reasons Why You Need Replacement Windows and Doors in Del Mar, CA
Each situation is unique, which is why you'll want to consider the needs of your home and family before making any decision about new doors or windows. Here are some of the common reasons why people contact us for our services:
New Home or Office: There are many enjoyable aspects of designing a new home or office, and choosing the right doors and windows is one activity that you will enjoy. We offer a variety of products that are perfect for any design style, and our experienced team is available to help you make the right decision.
Energy Efficiency: Are you looking for a way to decrease your monthly utility bills? Energy efficient windows are a bit of an investment, but they are a great way for you to decrease your long-term monthly costs.
Style and Design: If you are tired of the old, dull appearance of a mature home, then an upgrade might be the right answer. New windows and doors can bring life into your home and brighten every room.
Replacement and Repairs: When an accident happens that breaks a window or door, it can be frustrating to fix the problem. Don't worry though, because Window Solutions can save the day! We can repair or replace the broken section and make it look as good as new.
Reducing Maintenance Costs: If you have older windows and doors, it can take a lot of work to keep up with the maintenance that is required. Refinishing and repainting can be a task that most everyone dislikes, however, you can avoid these maintenance projects by installing new, upgraded products instead. Vinyl windows require minimal maintenance and they hold up well in harsh weather conditions.
As you can tell, there are a number of reasons why you can benefit from Del Mar, CA replacement windows and doors. Feel free to contact us anytime, and we will gladly discuss your concerns and questions.
cost of replacement windows and doors in Del Mar, CA
Replacing windows and doors in Del Mar, CA can be an expensive proposition due to the high-end nature of the area. The cost may vary depending on the type of material, size, and style of windows and doors selected for the project. Energy-efficient options are popular in Del Mar, as they can lead to long-term savings on energy bills. The cost of installation can also play a significant role in the total expense, and it may vary depending on the complexity of the project and the availability of skilled contractors in the area.
Why are Vinyl Windows So Popular?
When our Del Mar customers come to Window Solutions, many of them ask for vinyl windows. It is easy to understand why these windows are so popular because they are very cost effective and there are a number of benefits to your home that you will be able to enjoy from the new installation.
Even if you are on a tight budget, we can help you find the right vinyl windows for your home. You might choose to replace a few windows at a time, or to replace everything all at once.
One of the biggest benefits to vinyl windows is that you will be able to save money on your utility bills every month. These windows help you to save money during the installation process, and at the same time, you will be able to decrease your monthly utility bills because the windows are very energy efficient. The insulating properties of the windows decrease the amount of time that your air conditioner needs to run during the day. As a result, your utility bills will go down.
You will also love the fact that vinyl requires minimal maintenance. If you don't like a lot of to-do tasks around the house, then you should consider vinyl windows since they don't require much upkeep or attention. Your windows will look great for a long time, and you don't have to do much to keep them in good condition.
The Best Del Mar, CA Replacement Windows and Doors
If you are looking for the best replacement windows and doors in Del Mar, California and the surrounding areas, we invite you to contact us today! At Window Solutions, our goal is to ensure that you are completely satisfied with the products and services that we deliver. Since customer service is our top priority, we will work hard to make sure that the project is completed according to your specifications.
We can help you every step of the way. If you need assistance during the selection process, we will help you look through pictures and find examples that are similar to the types of doors and windows that you are looking for. Contact Window Solutions right away for more details about the products that are available: (619) 258-0515. You can also visit us at our showroom located in 11632 Riverside Dr Lakeside,CA 92040.
Replacement Windows & Doors FAQs
When is it Time for the New Windows?
Installing new windows is not an inexpensive project, and luckily it isn't an annual necessity. In fact, windows can last anywhere from 15 to 20 years or more. There are many factors at play that determine how long a window will hold up against the elements. Should you hold off another year or two? Or is now the best time to replace them and start earning your energy savings? Here are the signs it is time for new windows.
How to Find the Right Window Material for Your Home?
Finding the right windows for your home can be an overwhelming task, especially if it's your first time. The process is filled with decisions regarding styles, features, and most importantly the material of your window. The material of your window is the one decision that will determine the amount of upkeep and expenses your window will require. At the end of the day, the best window material is the one that fits your specific needs as a homeowner.
What to Consider While Shopping for New Windows?
If it's your first-time shopping for windows for your home, you may be surprised by the number of factors involved in finding the right windows. While the process may be complicated, it's important to remember that your windows have a big job to fill. This is why it's so important to make a thought-out decision about which windows are right for you, starting with asking the right questions. Here we will discuss a few factors to keep in mind while shopping for your new windows.
Do you need a permit to change windows in California?
In accordance with Section 1030 of the 2022 California Building Code and Section 310 of the 2022 California Residential Code, securing a permit is essential when undertaking window replacement.