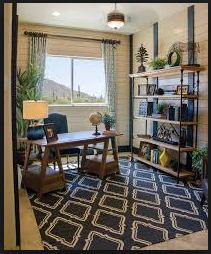 Style is important to today's society. You wouldn't go out to dinner for a fancy meal in sweatpants, no matter how comfortable they are. And most homeowners don't want to leave their home in disrepair or looking old or worn, either. Style is important both inside and outside of the home. When you need replacement windows in San Diego, CA, how do you get the sense of style you want in your home along with all the other functional things windows can do? It's as easy as following these tips.  
Tip 1: Know What You Like 
The first step in getting stylish replacement windows is simply doing a little research and understanding your preferences. You can drive around and look closely at the windows in your neighborhood to give you an idea of what's popular around you. You can also look through magazines, websites, and watch home improvement TV shows, paying close attention to window details. This will highlight things you like and things you don't like and give you a good start on outlining your preferences.  
Tip 2: Watch The Trends 
You can't get windows with a sense of style unless you know what the current trends are. You won't want to grab ahold of a trend just because it's popular right now, however. You will want to see what's popular and also what has staying power. Window trends that might go out of style in a year or two won't be good for your house. One popular trend right now to consider is the color of your windows. Black is a huge color right now and offers a beautiful contrast on a home.  
Tip 3: Consider The Budget 
When it comes to replacement windows, you can pretty much have whatever you want. Windows in any style can be customized by color, hardware, shape and in many other ways. What you have to think about in that case is your budget. How much can you spend getting the style you want? Some customized options will cost you more than standard costs and you will have to see what you can afford to get the exact right style.  
Looking into new windows can be exciting as you think about how nice your home will look when the project is complete. Keep in mind that any replacement windows in San Diego, CA are likely going to be more efficient and more stylish than whatever you have on your home now. If your windows are worn and tired, anything fresh and new will look better. New windows are created to give your home the appearance you want along with modern functions like energy efficiency to keep you warm and cool inside at all times. When you're ready to go over all of the details, contact Window Solutions by calling (619) 258-0515. We'd like to offer you a free consultation with no obligations to purchase anything at all. You can also visit us and take a look at window styles in our showroom at 613 W Main St. El Cajon, CA 92020.