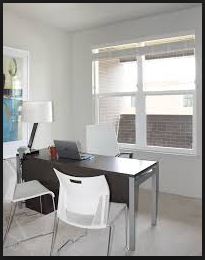 Your home is where you make memories with your family. You want it to be set up just right. And even if you have things decorated just right, there are parts of your home that can ruin that effect if they start to get old and no longer function just right. If you have been paying attention and you know you need Poway, CA window replacement, it might be time to bring that up with your spouse. Here are a few things to highlight to make sure they understand the importance of the project for your home.  
The Upfront Costs 
While no one wants to spend a ton of money on home improvement projects, the fact of the matter is that new windows are going to cost you. While you won't want to focus on the cost alone, it is important to understand what the bottom line is (or at least a range) so you can prepare a budget, your savings account, or another form of payment.  
The Long-Term Savings 
It's always nice to hit the topic of long-term savings right after you talk about upfront costs. The truth about replacement windows can soften the blow of their initial cost. Once the windows are installed, you will automatically start to save money on your energy bills. And that savings will continue on for many many years. If you stay in the home long enough, you can even pay yourself back for the initial costs.  
Comfort Increases 
No one likes to be hot or cold in their own home. Especially when the thermostat is set at a comfortable temperature. Talk to your spouse about how much comfortable they, and the entire family would be without that nasty draft coming from the windows. Improved energy efficiency is good for saving money on the bills, but it's also good for keeping everyone comfortable inside.  
Improved Aesthetics 
If your spouse takes pride in how the home looks, this will be an easy point to make. Your home will simply look better with new windows on it. Plus, the process allows you to make any style or color changes you want to give your home even more of a bump in appearance. You can get black window frames, for example, which are highly popular right now, to contrast with a light-colored house. The project is a great opportunity to make changes in style and other variables.  
So how did it go? Did your spouse like the idea as much as you do? If so, it might be time for the next step in the process. Call Window Solutions at (619) 258-0515 for a free consultation. We'll give you the details you need on Poway, CA window replacement projects so you can make informed decisions for yourself. When you are ready to move forward, we can order your windows and then set up the installation when they arrive. You can visit us and see examples in our showroom at 11632 Riverside Dr Lakeside, CA 92040.