There are many different replacement windows in Lakeside, CA on the market, and a lot of companies sell those windows. You are going to want nothing but the best quality in your home so you can make the project worth your time, money, and effort. Here are a few tips to help you find what you want for your home.
Check Window Brands Out Online
Many people like to start researching online, and that's always a good place to begin. Window brands all have websites and you can find out what is popular in your area and what brands are high in quality. Often, brands are popular because they work well, but you should find out everything you can about them before you commit to going for anyone over another.
Look At Local Stores For Ideas
Once you know a little about the brands, and perhaps have zeroed in on one or two brands, you can then look at the local stores for ideas. Wandering showrooms is absolutely free and you can get advice from the professionals while you are there, if you wish to do so. You can look at stores for the brand you like, for certain colors, styles, and other ideas that can help you formulate what you want for your home.
Check The Window Labels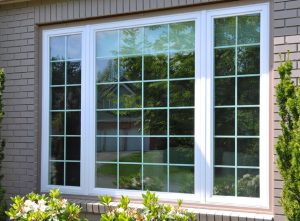 Whenever you go out window shopping, you are going to want to get familiar with the labels that all windows carry. Windows are all going to have labels that tell you the ratings of that window. Once you know what the numbers mean, they can help you get a long way in choosing the best windows. You can tell how energy efficient the windows are, for example, and how good they are at certain functions. Comparing the labels will help you to decide which windows are best for your home.
Look Into Warranties
Generally, good windows are going to come with good warranties. Companies that create windows are willing to stand behind their products if they are high in quality. Ask about warranties if they aren't evident and see what you can do in getting good windows with great warranties. You know if anything goes wrong with the windows, the manufacturers will stand behind their products and make sure you get repairs. But most likely, when windows come with a good warranty, that will mean that you won't need help as the windows are high in quality already and should work well on your home.
When you feel that your home could benefit from replacement windows in Lakeside, CA, you deserve to have the best windows you can afford. Set up a budget so you know what you are able to put into the project and go from there. Window companies offer free consultations in their stores, or in your home. You can get advice from them, but you get to make decisions about what customizations you go for within your home. Get started and move ahead at your own pace.