There are a lot of standard options that come with replacement windows in Carlsbad, CA today that can come in very helpful in your home. For example, windows come with double pane glass as a standard today. That kind of glass is much better than single pane glass. Not only is there an extra pane of glass, but there's an air filling between the panes, which helps to insulate the home. While standard options are very good in any home, especially compared to older windows, there are unique options that might feel right to you. Keep in mind that as the homeowner, you can get whatever you want for your windows. Here are a few unique options that you can think over for your options:
Unusual Frame Colors
While most people get white, black, or another neutral color for their window frames, that's not the only option. In fact, if you get wood windows, you can have them painted to any color you want. The good news there is that if you get tired of that color in the future, you can repaint. Vinyl windows can't be painted and that's part of the reason why it's common to stick to a timeless, classic color that will always look good. But if you really want your windows to stand out, choosing an unusual color can make them do just that.
Unique Shapes
Most windows are rectangular, and while that will be the common theme in your house, you might want to include a few windows in a unique shape to change the look up a bit. You could place a circular window above your front door, for example, or perhaps an octagonal window in the hallway. You can have whatever shape you can dream up as long as you are okay with a custom order for those windows.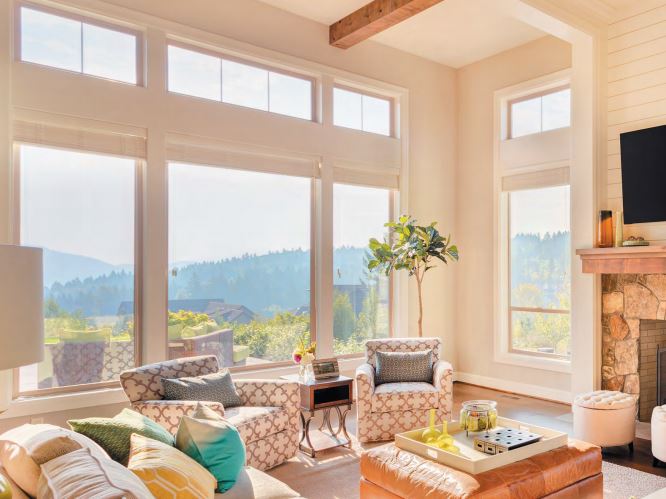 Hardware That Stands Out
There are so many choices of hardware today that it can be hard to wrap your mind around the options. Even if you get standard windows, you can make them look completely different than other windows like them by picking hardware that is really different. There are different materials that aren't often chosen and different colors as well. Start there and pick something that suits your home and your purposes to make the windows stand out.
When you are getting replacement windows in Carlsbad, CA, there's nothing wrong with the standards. In fact, new windows have high standards that are advanced and work really well. But if you want something different for your home, there are plenty of ways you can make your windows really stand out. The professionals at Window Solutions are here to help you mix and match options until you find the perfect, unique fit for your home. You might want something that stands out as different from the curb so you can make your house look more interesting. Or you might want something that stands out as different from the interior to give a unique look from that side of the wall.