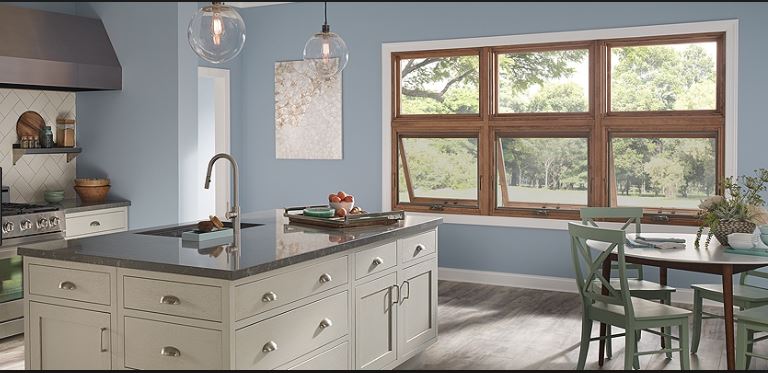 There are a lot of important decisions that come along with getting replacement windows in Carlsbad, CA. You'll have to decide small things, like what hardware you want, and large things, like what material you want the frames to be made out of. All of the decisions along the way are important as they will make up a part of the whole that become your replacement windows. While some of the decisions you make will be important to the energy efficiency level of your windows, others will go more towards the aesthetics. Style plays a big part in the appearance of the windows, but so does color. And you'll want to get the color just right to be happy with the look of your replacement windows once they are installed. How do you tell if the color you're looking at is right for you? Here are a few tips to help you out:  
First, examine the color you have on your home now. Do you like it or are you tired of it? Does it blend into your home, contrast, or just kind of stand nearby as a neutral? If you're ready for a big change, you might want any color but the one you have now. You can rule the color you have out if you do want that change. If you like the color and can't really imagine anything else on your home, there's nothing wrong with sticking with it.  
Second, look at windows on other homes in your area. See what looks good on houses that are a similar color to yours or try to imagine what those colors look like against your house. It will help you get to know your preferences as you search the area for windows that might fit into your home.  
Third, take samples home to look at the exact colors against the home's siding in your natural daylight. You might want to look at the samples on a cloudy day and a sunny day to get a full feel for what the colors will look like together in your yard. Take your time choosing because you'll have to live with the result. If you get vinyl windows, they can't be changed later.  
When you are getting Carlsbad, CA replacement windows, the color you choose will make a big difference in the overall appearance of the home. Whether you go with a classic white, that looks good now and will still look good later, even if you paint the house, or a popular black for a contrast, you need to be certain about your decision. To get started on the options with professionals who can advise you on everything from efficiency to color, contact Window Solutions by calling (619) 258-0515 for a free consultation. We're here to show you different samples on window colors, styles, and everything in between. Stop by our showroom and let us show you around at 613 W Main St. El Cajon, CA 92020.