There are plenty of home improvement projects that can better your home in one way or another. When you paint, you have a fresh look inside or outside of your home. If you add more insulation to your attic, you get better efficiency. But San Diego, CA window replacement is really among the best home improvement projects you could choose because it does all of those things and so much more. Here are just a few to consider: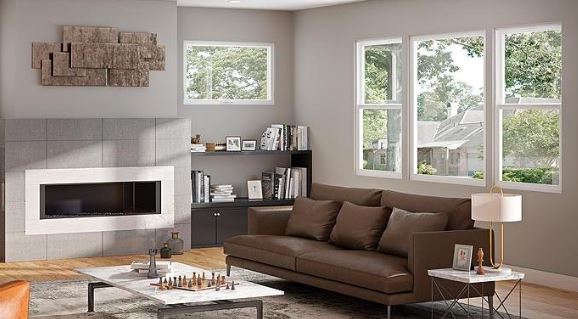 Fresh Look Inside And Out 
When you paint a room inside your house, sure, it looks better. When you paint the siding, the exterior looks fresh. But when you install new windows, you get that new, fresh, better look on the inside and outside of the home at the same time. There aren't any other projects that can improve the appearance of your whole house—inside and out—at the same time. If you need help on both sides of your walls, window replacement can provide the freshness you want. 
Unmatched Energy Efficiency 
Changing lightbulbs gives you a little more energy efficiency and so does getting a new energy efficient washer and dryer. But none of those things will run laps around your home's energy efficiency goals like window replacement. When you get new windows, you are doing the single largest thing you can for your home's efficiency. Not only will you save money on energy bills because you are saving energy from leaking out, but you will also cause your HVAC system to work less hard, which gives you even further efficiency from that unit. 
Short-Term Inconvenience 
If you're going to remodel your kitchen, you're talking days, if not weeks. The same is true for the bathroom. If you're adding on to your home, there's going to be a mess for quite some time. Depending on how many windows you have in your home, you could get all of the windows replaced in as little as one or two days. The short-term inconvenience is worth it to get all of the benefits you will receive once the project is complete. You don't have to worry about workers going in and out of your house for weeks or anything being out of commission and unavailable to you. It's an easy project to take on timewise and it's even easier when you recognize the benefits. 
Are you ready for window replacement in San Diego, CA? If you want to make a big change to your home, it really is an ideal home improvement project. If you think it might be the right direction for you, contact Window Solutions to look into details of the project. We can come to your house for a free consultation and take a look at your current windows. We'll be able to tell you if replacements are what you really need and we can talk about specific styles and materials that will suit your needs as well. Give us a call at (619) 258-0515 or stop by 613 W Main St. El Cajon, CA 92020.