You probably understand that if you have energy leaks in your home, they are likely due to old or worn windows and/or doors. While there are a lot more windows on your house and it's important to get replacement windows in Carlsbad, CA when you need them, if you get new windows and leave the old front door in place, you are still going to have leaks. Many homeowners like to do both at the same time. Once you choose windows that will work well for your home, you might want to pick a door to go with it. Here are some tips to help you choose that door.
Consider The Budget
Replacement windows are already a big investment and you will want to see what else you can fit into the budget. A new door doesn't cost as much because it's just one door, but you do want to make sure you get something high in quality that looks nice and will last. There are certainly cost-effective choices on the market if you are stretching the budget thing after you get the windows.
Get Energy Efficiency
Like with the windows, above all else, you want to get energy efficiency in that door. The door can last a long time and you want it to protect your home against drafts and other things that can get into the home. You also want the door to aid your goals with the windows. Efficiency is highly important. Plus, when a door is efficient it is also usually safer and more sturdy against other things, like intruders.
Consider A Unique Style
While you usually want your windows to be uniform and all the same color and similar in style, you can do something different for your door. Having something unique can make it stand out and give your home some style. You can also add a welcoming look to the porch. You could get a door with an oval decorative glass piece in the center, for example, or you could get a color that stands out as bright against the rest of the house's neutral colors.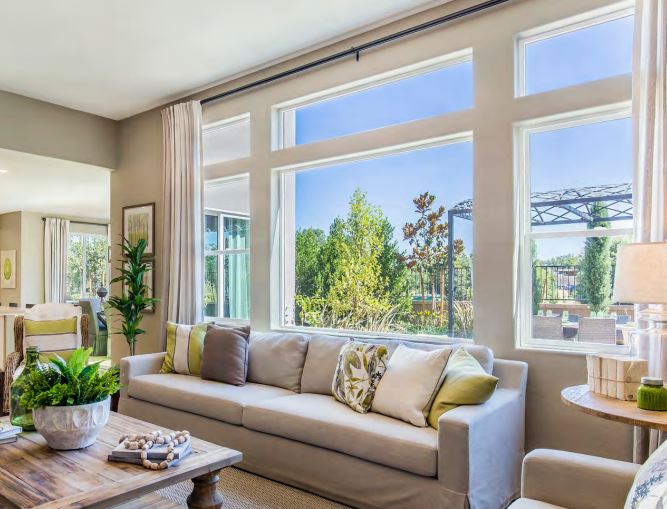 Watch The Materials With Care
Doors are often made from steel, fiberglass, and wood and each has pros and cons for your home. Fiberglass is the most common and is very stylish, but steel is even more durable, though it also costs more.
There are lots of things you will want to consider when you get replacement windows in Carlsbad, CA and if you are also getting a front door, you want it to go along with your goals and the general style of the windows. The professionals at Window Solutions can help you with the window process from start to finish. We're here to answer questions about ratings labels, colors, Energy Star certification, and everything in between. We know most people haven't gone through the process before and we are here to help you enjoy it while you choose the right things for your home.